I am a member of the Collective Bias® Social Fabric® Community. This shop has been compensated as part of a social shopper insights study for Collective Bias and their client.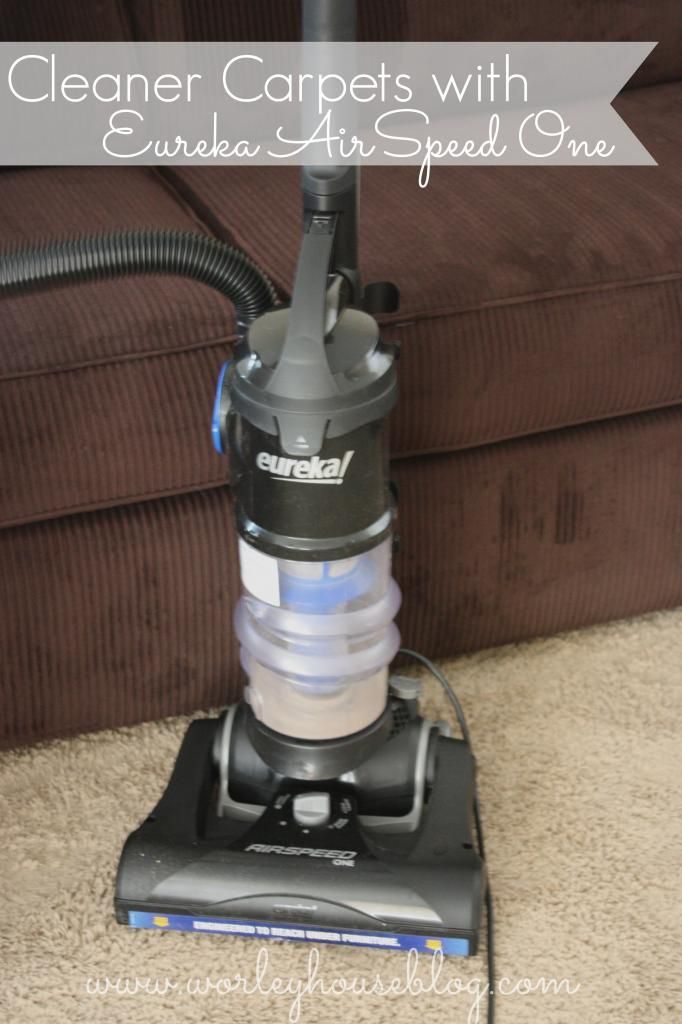 Our home is about 90% carpet, we have carpet in all 4 bedrooms, the living room and on the stair case. Plus we have a dog, one that sheds like crazy. I swear he sheds a new coat daily. Needless to say with a shedding dog and two kids we need a vacuum cleaner that actually keeps the carpet cleaner than before.
I have a confession to make; I hate our vacuum. I mean like I hate it so much that I refuse to vacuum because of it. My husband ends up doing most of it. I've only ever owned two vacuums in my adult life and they were both by the same brand. The one we had when we first got married, I'd owned it prior to getting married and it just bit the dust a couple years ago. Then some friends generously gave us their used vacuum because they were getting a new one. I couldn't complain because it was helpful at the time and we needed one. Now after a year of that vacuum not doing its job, I knew it was time to look for a new one. Here's some things that were on my list when it came to looking for a new vacuum:
light weight- I don't wanna be lugging something heavy up and down stairs.
cleans well- we have a dog like I mentioned and two kids. Has to be able to clean up pet hair, that's big on my list.
runs smoothly- we have pretty thick carpet, I'd love for glide across the floor easily.
budget friendly- we can't break the bank here people, I need to to clean not take my life savings.
After much research and reading a lot of reviews we were excited to try out the new Eureka AirSpeed ONE vacuum.
We headed to
Wal-Mart
to pick up our
Eureka AirSpeed ONE
. Already one of the key features I wanted was listed on a nice sign in front of the vacuum that told me it weighed less than 10 pounds. It was also very budget friendly coming in under $50 with tax.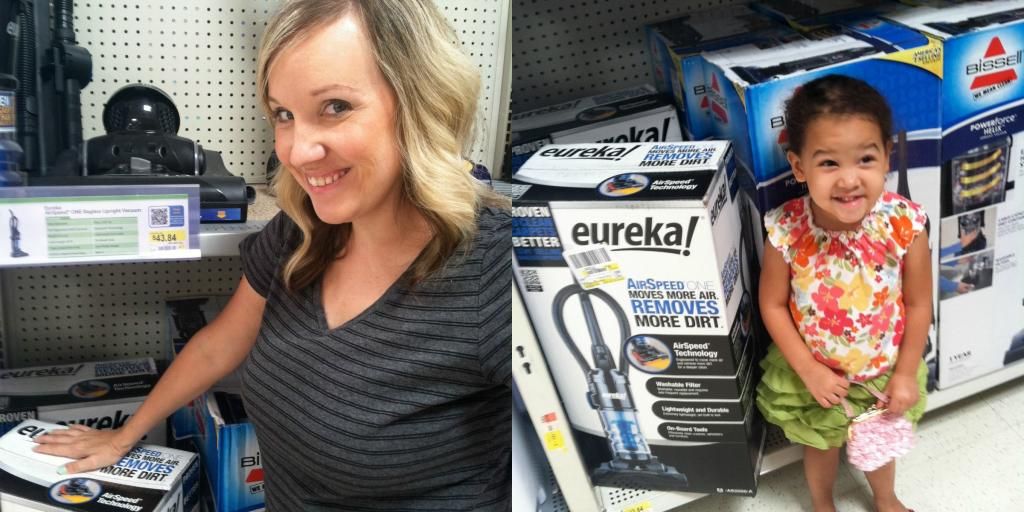 Even Ava got in on the vacuum shopping fun asking to pose next to the box. You can see more of my shopping experience in my
Google+ album here
.
After bringing it home and tearing the box open we found that it was really easy to put together. I even did it all myself, with the help of some handy instructions.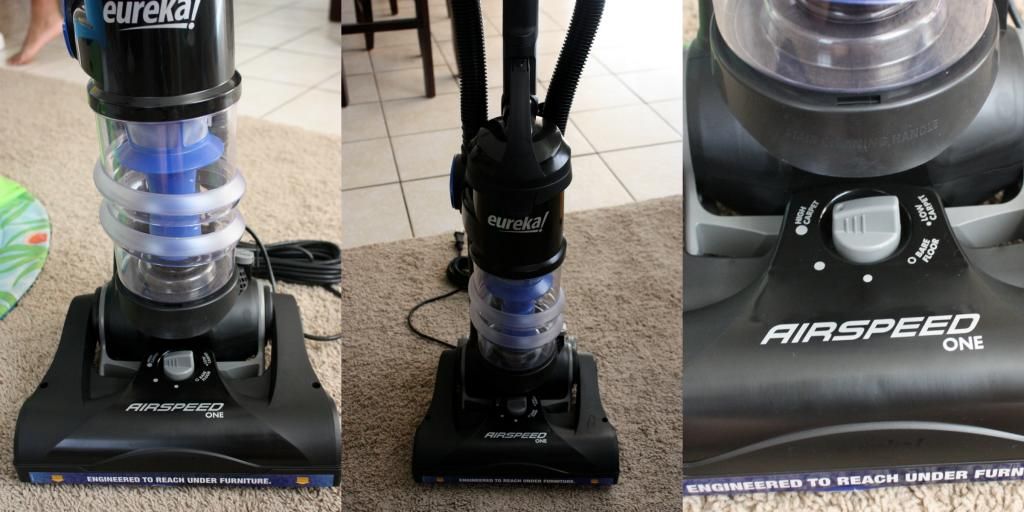 Here's how the Eureka AirSpeed ONE held up to my wants and needs check list, first thing I noticed was how light it was and how easily it glided across the floor. It wasn't bulky and hard to move. I really appreciated these features.
We also have pretty thick carpet and another feature that I really like is that it has 4 different adjustment levels to accommodate this in any home with any floor situation.
The AirSpeed ONE did an amazing job on our carpets, right away we were able to see everything that our other vacuum wasn't picking up. We have a dog and I mentioned before that our new vacuum needed to be able to pick up the pet hair that he sheds daily.
I'm happy to say that the AirSpeed ONE did just that and then some! We used the AirSpeed ONE to pick up the pet hair off our sofa as well.
Also because of the light weight of the vacuum we were able to bring it up and down the stairs with ease which was really nice. My husband even got in on the cleaning duty and wanted to try out the vacuum. He really loves to vacuum and this one he gave a BIG thumbs up. He actually even finished the vacuuming that day.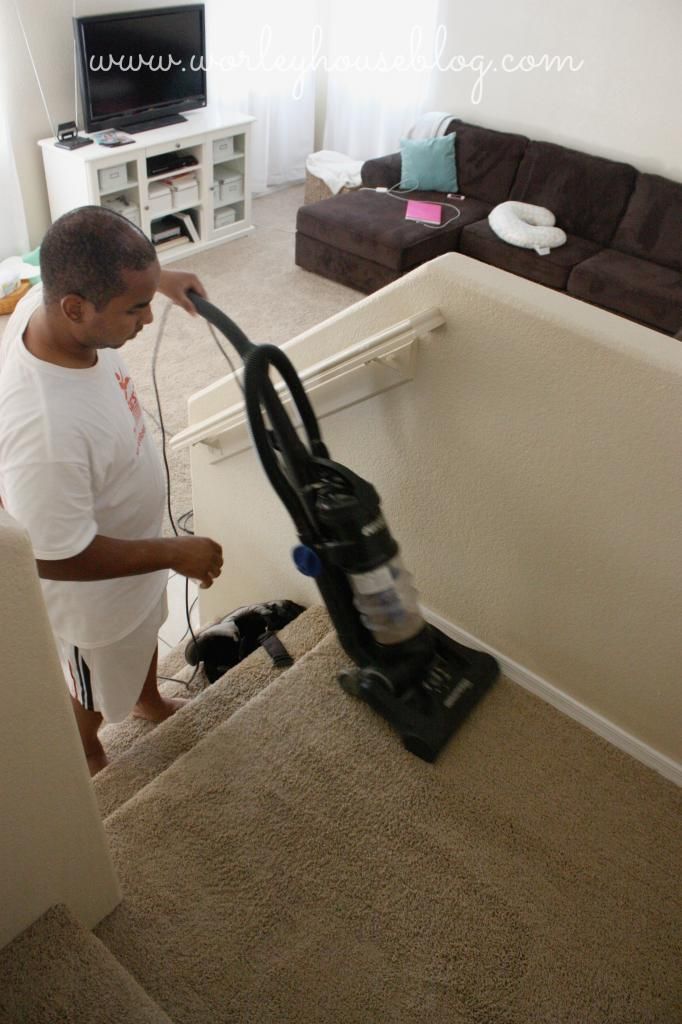 Some other awesome features to note:
comes with a washable air filter
easy to remove dust cup for clean up
the cord is extra long to help you clean even more space
We really love the AirSpeed ONE vacuum and have been very pleased with it on our home. If you're wanting or needing to replace your own vacuum I highly recommend this as an option. It cleans just as well if not better in my option as some of the other more expensive brands.