We love smoothies in our home, they are a perfect snack or a quick dessert! I feel like you could go so many ways with them and cater them to your personal taste. You can even add protein powder to them and make them more nutritional than they already are.
When I had the chance to review Smart & Finals brand of frozen fruit, I jumped at the chance to make some yummy smoothies for the family. They were a natural choice, and my Hubby is the smoothie King they are his fave!
I headed to Smart & Final, there's one really close by my house so it's convenient. Where I was able to scoop out all that they had to offer at the store, I made a list before my shopping trip and wrote down a few things that I needed just so I wouldn't forget with this horrible pregnancy brain of mine.
I'm always impressed by the store, everyone is always so friendly not matter what time of day. This time I went at night, and even at seven o'clock the store clerks were so helpful three people asked me if I needed help. I like that when they take the time to ask. And my check out clerk was more than helpful and went the extra mile for me when my card wasn't reading in the machine. Thank you for helping make a possibly embarrassing situation pleasant.
I went straight to what I needed and checked out the yogurt selection and the frozen fruit. One thing I love about buying frozen fruit is that it's picked and frozen at the peak of ripeness so that you never have to worry about the quality. It's always going to be fresh, and with the re sealable packages you can take what you need and then close the bag and get more later and it's always going to be fresh.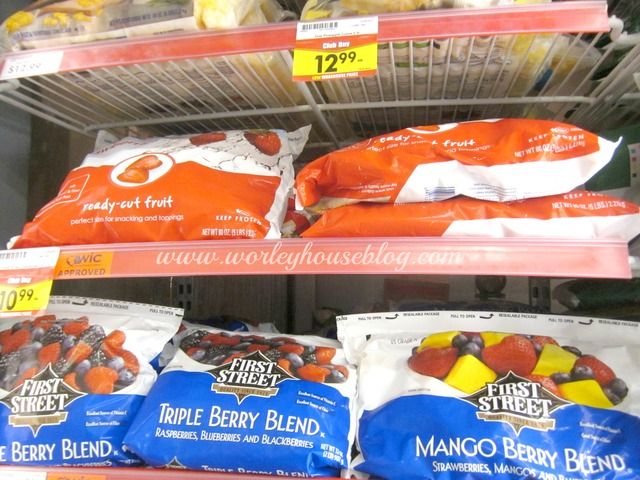 To see more of my shopping experience please visit my
Google+ page here.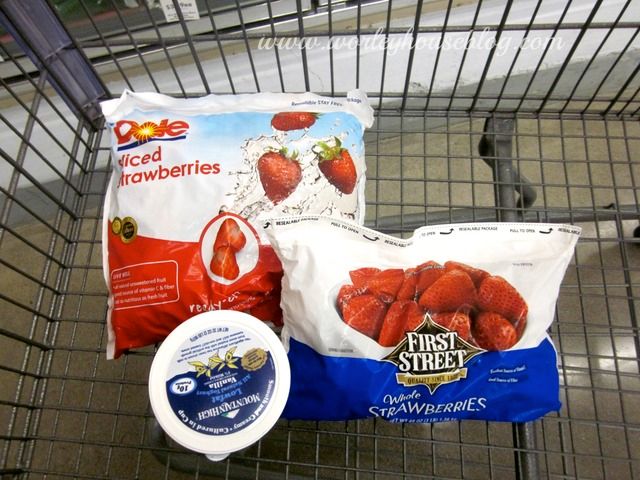 Here's what I ended up getting in my cart:
1 5 lb bag of Dole brand Frozen Strawberries for $10.99
1 3 lb bag of First Street brand Frozen Strawberries for $6.49
1 pint vanilla yogurt for $2.79
Here's what we did to assemble our smoothies, I don't really rely on measurements so much as how much will feed two people. I used about a handful of frozen fruit, and ice, 1 cup of yogurt and a splash of milk. I like to use Vanilla Almond milk for more flavor. Blend until it reaches your desired consistency add a straw and put it in a fancy cup and enjoy! You could also use orange juice or apple juice for some added flavor if you didn't want to use milk, either are a good choice.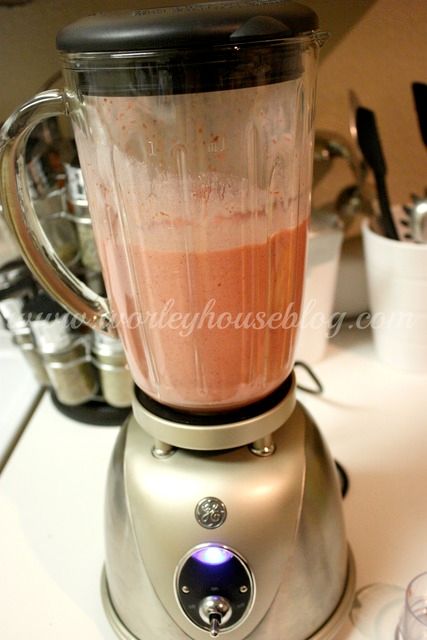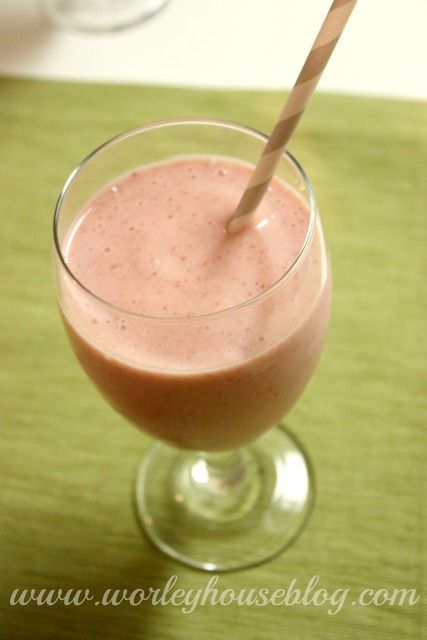 Comparing prices you pay $4.50 more for two extra pounds of berries with the Dole brand compared to the Smart and Final brand which is a $1.99 difference if you were to just buy two bags of berries in the Smart and Final brand. To me that is a much wiser choice and more for your budget. It would be the same price difference if you did this. The taste was compare able as well, both packages of berries tasted great and made for a great smoothie. Since the taste is comparable, I feel that it's almost better to buy the Smart & Final brand First Street instead of the Dole Brand. You are basically paying for a brand name and not taste since they taste the same. I did notice on the First Street Brand package inside the berries were bigger, even though it's a two pound difference in size the berries were bigger and the Dole brand was slices of berries. The First Street Brand would be great if you wanted to used them in cakes, parfaits or another dessert. The presentation would be much nicer.
Please take a moment to visit the Smart & Final links below to interact and get to know this brand even better. Take advantage of their awesome contest & Pinterest party.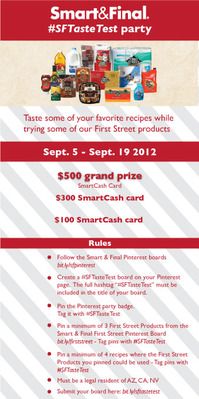 FACEBOOK
::
TWITTER
This shop has been compensated as part of a social shopper insights study for
Collective Bias
. #CBias, all opinions are 100% my own.