I'm really close to showing you and revealing Ava's second birthday party with you! I love a good party, and I love to plan them too! I want to do a few posts on party planning, my take! The way I approach party planning, hopefully it will help you with your next event. Next, (in another post) I'll share my thoughts on kids' parties. Now, that I've planned Ava's birthdays I feel there are some things along the way I've learned about kids' parties and I want to share that with you.
I try to make sure that every event I plan, host or help out with has all of these in it. My ten event planning tips:
1. Never break the bank on an event.
You should never go into debt, or spend more on an event than you need to. First thing when planning an event; make your budget. Decide just how much you can spend on the event, and try to stick to this as much as possible.
2. Decide what you can and can't do.
Deciding what you can and can't do early on will help in the over all planning process. For Ava's 1st birthday I did everything from the decor, to the cake, to the desserts, and food I made it ALL. I stressed myself out a lot by taking everything on. I've decided early on this next time what things
I could and wanted
to DIY, and the rest I used vendors and help from generous family and friends.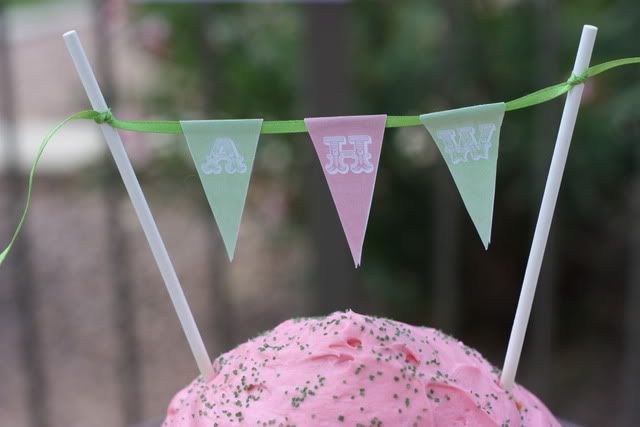 3. Have a theme that runs throughout your event.
Have a central theme or idea that runs throughout your event. This does not have to be BIG, or cheesy it can be subtle but effective. Something that will tie everything together. Themes don't always have to be cartoon characters either, for example, a bold color, a patter, a symbol, etc. that you carry out in your decor, and invites.
4. Be creative in every detail.
Try to be as creative as possible, this gives events your signature and makes them memorable for your guests. Be creative in your menu choices, invites, and decorations. Don't be afraid to be daring and different. Maybe you don't consider yourself a creative person, start with the Internet them. There's tons of information and inspiration in blog land,
Pinterest
,
Etsy
,
MarthaSetwart.com
, etc. It's one of your best resources for creative inspiration.
5. Build a team to help you, never do it "all" alone.
Never do it all alone. Once you've planned a budget, get a team of people to help and delegate the tasks. This will help the event to be stress free. Planning a bridal shower, get the other bridesmaids to help, planning your child's birthday party, enlist your Hubby, family and friends to help. You get the idea.
6. Plan ahead.
Once you decide on a date & time for your event, plan ahead! Give your self plenty of time to accomplish all that you want to. The worst is being stressed out by an upcoming party because you didn't give yourself enough time to plan. Parties should be fun, not stressful.
7. Set the mood.
Make sure your guest feel comfortable, no matter the venue you choose. Simple candle light and music can go along way in this. The tone of your event will be set by the choice in invitations. They are your guests first
"introduction"
to what you're event will look like.
8. Guests=conversation.
If you're having a party or an event you want your guests to feel free to mingle and start conversation, even if they don't all know each other. If you know people are coming that don't know each other, make them feel comfortable by introducing them to each other. Get a conversation going, and then you can leave them to attend to other guests. If you're hosting a dinner party come up with some simple "starter" questions and put them on tables to get people talking.
9. Don't forget the children.
At any event there is bound to be children, so don't forget them. No parent wants to feel like they can't come because of their child. So make your events and parties kid friendly. Have some coloring books, or small toys on hand they can play with. And a few menu options "just for kids." I like to buy little coloring books, match box cars and other small toys for kids to play with. This is what I did before I had kids and toys in my home. I kept them all in a small basket for when friends with children came over.
10. Be thrifty.
Even though I always set a budget, I usually try to come under that budget by looking for deals and sales. Look around for the best deals on decor, menu items, favors, and invites. Don't just buy the first thing you see. It will take a little extra time, but it will save you money and help you stay on budget! I always compare prices when it comes to party planning. It has saved me a TON of money. There's tons of online retailers that offer great deals too on party stuff. And that, makes your event signature and fabulous!