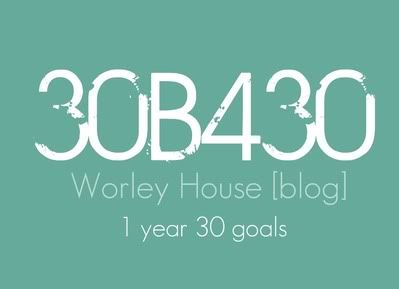 I'm slowly making my way through my
30B430 list!
I need to get myself in gear, because it seems as if the months keep flying by faster! Can't believe we're already in April! 
So, I'm back with another update. I had to update the list a bit because we've had some recent changes to life which drastically affected the list. You can see the updated list
here.
#23: Have a garage sale & clear out clutter.
Here's the thing; I don't have a garage. So I turned to my next best thing Craigslist to sell some stuff that we no longer used or needed.
Yes, I sold these lamps. We decided to go another direction with our bedroom so I sold them on Craigslist. We also sold our bedding that we bought. I sold another lamp that we hadn't used in over two years and a dining table.
And slowly, I've been clearing out clutter and making trips to Goodwill. Finding more and more things that we don't use and donating them. Trying to simplify a bit and get rid of the clutter.
I always have great luck with Craigslist. I'm thinking about writing a post with some tips, would you be interested?
Anyway, cross another goal off the list!

Happy Monday!