If a collection is defined by owning more than one of something, than I for sure have a collection of vintage dish ware and glassware in my home. I love finding pieces that are unique and special. Most of mine have come from my Grandmother, and a few I've found on my own at antique stores and thrift stores.
If you have pretty glassware like this I think it's best to display it and actually use it. Here's a few functional ways that I like to display and use mine.
My Grandmother gave me a bunch of milk glass plates, one of the ways I like to use them is to corral my hand soap and lotion next to my kitchen sink.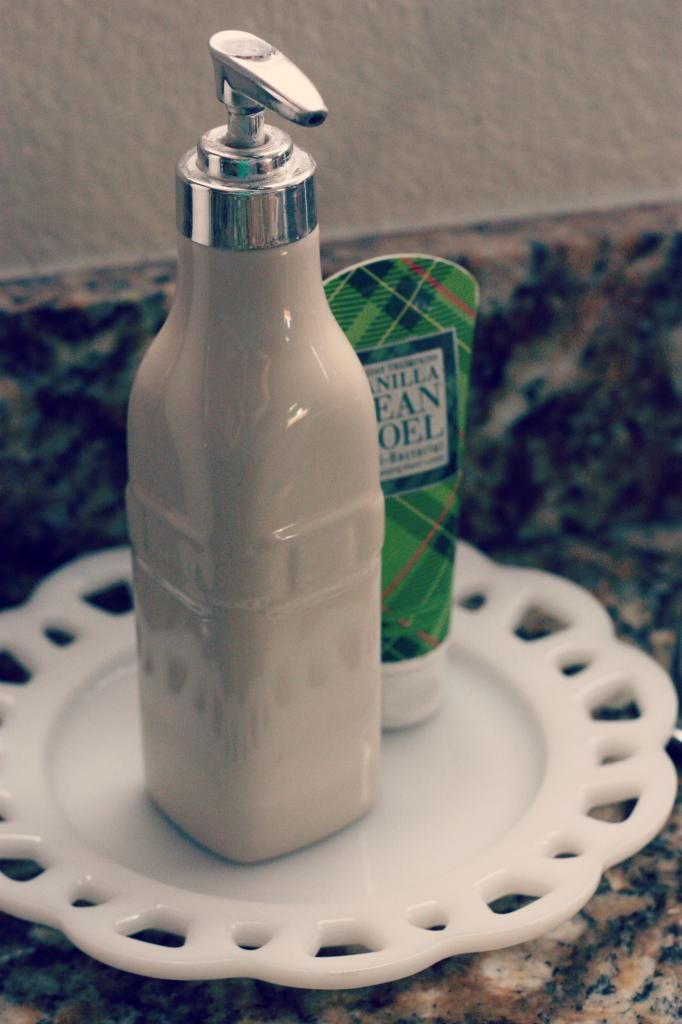 Glasses and cups are great for storing stuff, I use these in my office/craft room to hold all sorts of things. They are fun because you can see what's inside since they are clear and they are pretty too!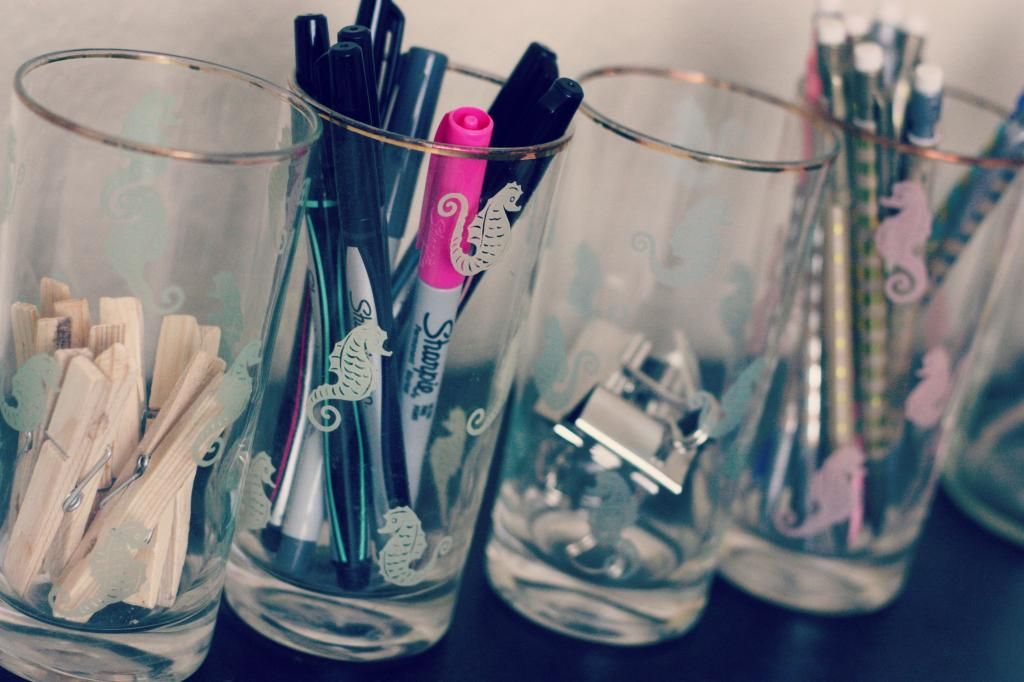 I use a trio of these milk glass stands and plates to house all my bracelets next to my jewelry box. They are pretty yet very functional because I can see what I have right there in the mornings when getting dressed.
I have these saucers in my night stand drawer to keep together my hair ties, bobbi pins and lip stuff for night time. Ps- this night lip balm from C.O. Bigelow from Bath and Body Works is the best for nigh time.
And lastly, I have another plate near my sink in my bath room for my rings and other things. Especially handy at night when I wash my face.
Do you love vintage dishes too? How do you display yours?