I am a member of the Collective Bias® Social Fabric® Community. This shop has been compensated as part of a social shopper amplification for Collective Bias and its advertiser.
We saw Disney's
FROZEN
the movie over the holidays with my Mom and Ava's cousins. We loved it! It's such a great story about love and family. I wasn't sure how I would like it, usually I don't know about some of these animated movies. I don't like when they have adult humor in them and are marketed towards kids, but FROZEN was a great movie. Really heart warming, and I loved that it was about two sisters and their love for each other.
Paired with a really funny snowman (Olaf) and cute reindeer (Sven) and the best soundtrack ever! If you haven't gone to see the movie yet, take your kiddos this weekend. You'll all love it, I promise!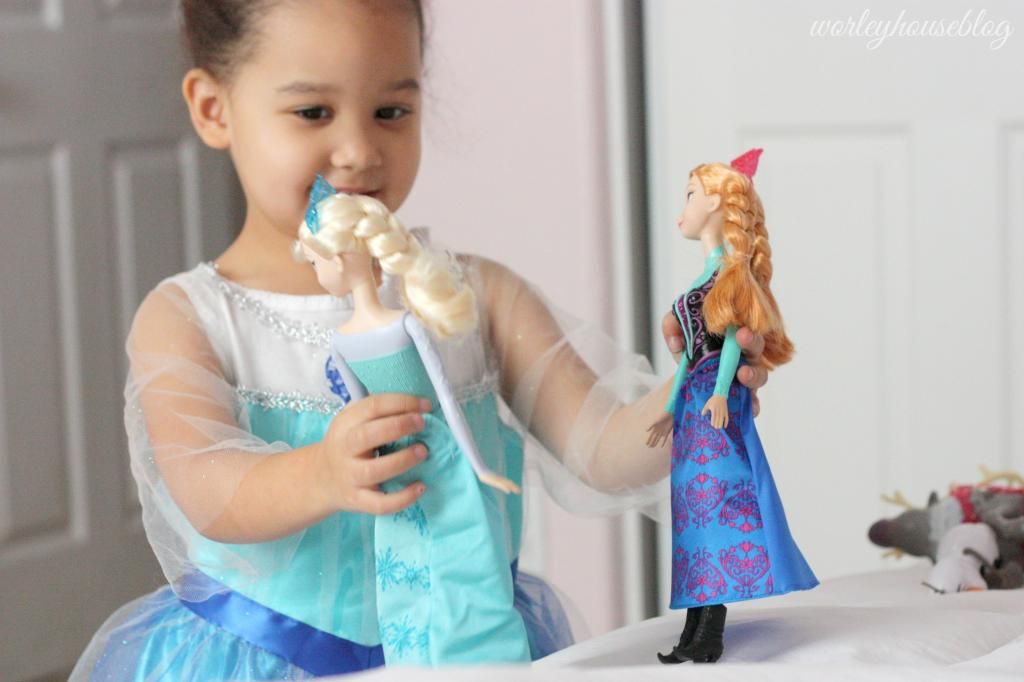 This week I took Ava on a Mommy & Me date! I love doing this with her, it's good to get away with her and give her some special one on one time with me. We went to Subway and had dinner, they have special FROZEN Fresh Fit Kids meal with a FROZEN themed toyed inside.
After dinner we headed to Wal-Mart, Ava wanted to pick up a "FROZEN" dress like the one from the movie. While we were there we checked out all the other FROZEN themed toys they had to offer. Ava decided on the set that included Sven, Olaf toy, Anna toy and Elsa toy dolls. She's been playing with them non stop.
Did I mention that the soundtrack is awesome?! Well, it is. Ava was singing "Let it Go" on our way out the theatre and she's been singing it ever since. We have been watching clips on Youtube of Elsa performing it and Ava has been singing along with it. She's got the whole thing memorized it's the cutest thing.
It reminds me of me when I was a little girl. I remember when The Little Mermaid came out, I had the tape soundtrack. You better believe I wore that tape out listening and singing all those songs.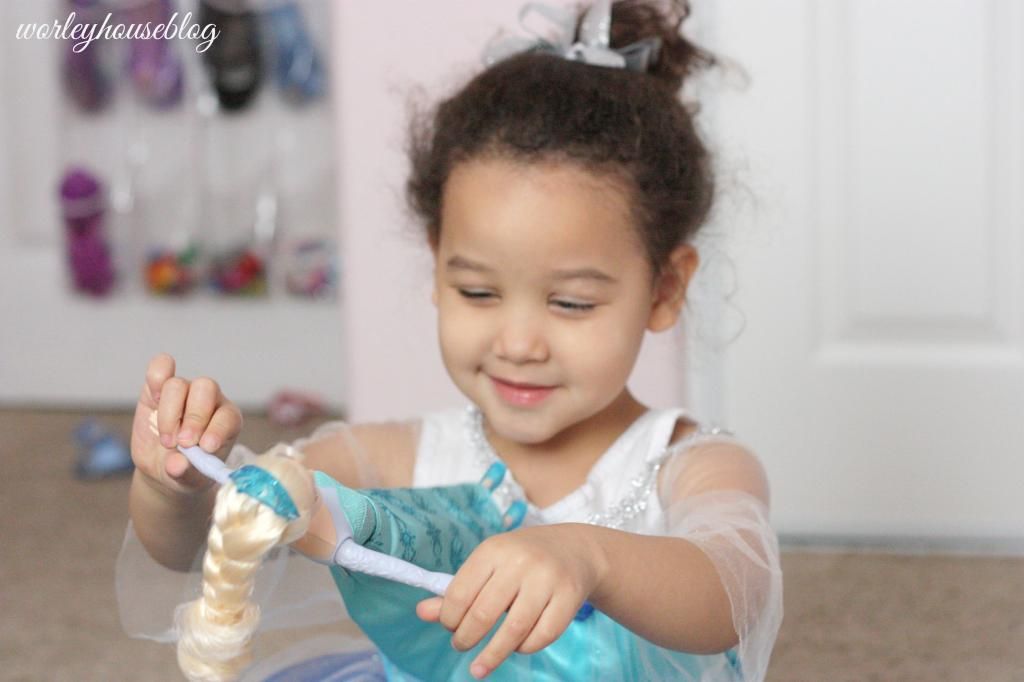 We love FROZEN and I can't wait already till it's out on DVD so we can watch it again and again. In the mean time Ava is having a lot of fun acting out scenes from the movie with her toys and singing along.
Have you seen FROZEN yet? Did you love the movie too? What's your favorite character?