Wow! I can't believe that it's already Christmas Eve! I wanted to share with you today our Christmas cards we sent out to family and friends this year. Each year this is something that I look forward to. We don't send gifts to everyone we know, but I like to think of our Christmas cards as a small gift we send to family and friends and let them know they are in our hearts this season.
Sending out the yearly Christmas card is something I start thinking about at the end of the Summer. It usually begins with our family photos and scheduling those. This year I went for something totally different in our card. I knew I wanted family photos before the baby arrived, and I debated long about sending them out after the baby was born since he was coming middle of December 10 days before Christmas. But in the long run, I decided this would be our last card as a family of three and didn't want to feel pressed to get cards out before December ended and have a baby.
This year's card is full of bright colors in our clothing, the style of the card is something totally different than what I've normally done and I really love how it turned out.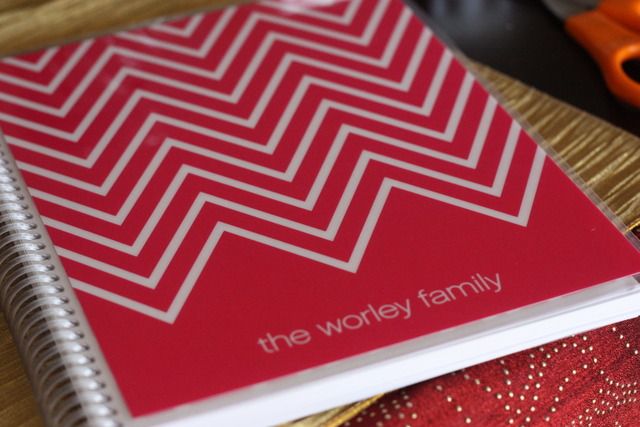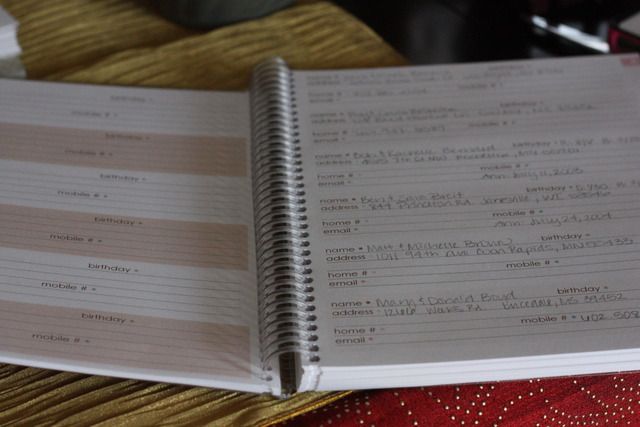 I always go through my address book before ordering my cards and get an exact number of people that I'll send our card to. Last year I just guessed and ended up ordering way to many cards and we had about 40 leftover. This year I wanted to order the number we needed exactly, plus about 10 extras just in case there was a family I forgot. I love my Erin Conderen address book. Plenty of space for addresses, birthdays/anniversaries, and phone numbers for each family. Plus extra pockets in the back for return labels and stamps.
I ordered the matching return labels this year, as we had just moved and I knew it would be a great way to include our new address. I also added our new address to the back of our card, letting people know that we'd just moved.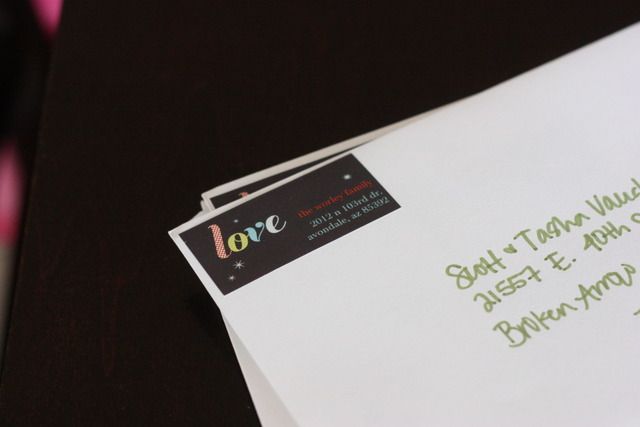 Also for an extra touch I used two different patterns of washi tape to seal my envelopes.
So what does our 2012 Christmas card look like?
I'm so pleased with the way it turned out. I ordered our cards from Shutterfly again this year.
If you haven't sent out your cards yet, don't fret! Sending out a New Year's card is always an awesome option. Don't get overwhelmed, have fun with these. I love getting these in the mail from all of our family and friends. I really look forward all month long and well into the new year reading all them come in our mail box!
Merry Christmas Eve Everyone!