This post originally appeared on Mom Endeavors, but I wanted to share it here too.
Brown paper bags aren't just for packing your kiddos lunches anymore! I've rounded up some awesome ways to repurpose those brown paper bags into really fun crafts and DIY projects. Since these bags come in packs of 50 for under two dollars you can re make these awesome crafts for just mere pennies per project!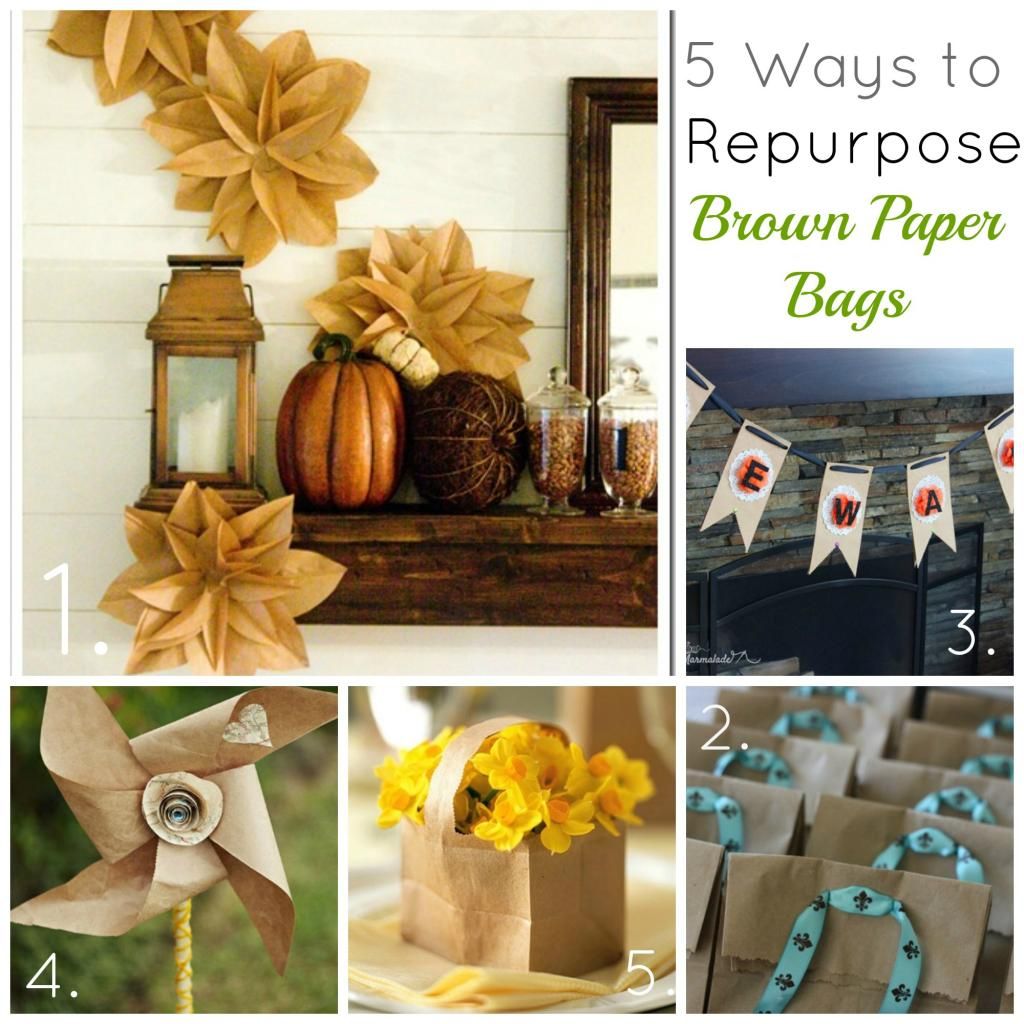 1.
Brown Paper Flowers
by A Place for Us
2.
Simple Brown Paper Gift Packaging
by yours truly
3.
Holiday Halloween Bunting Banner
by Little Miss Marmalade
4.
Brown Paper Bag Pinwheel
by Style Me Pretty
5.
Brown Paper Bag Baskets
by Martha Stewart
Pretty awesome right?! Think twice before you throw away those bags, make yourself something pretty!