Today I have an awesome treat for you, I've teamed up with some other awesome bloggers to bring you 20+ fantastic summer foods! Perfect for your next gathering. Today, I'm sharing with you a refreshing summer snack from my home to yours!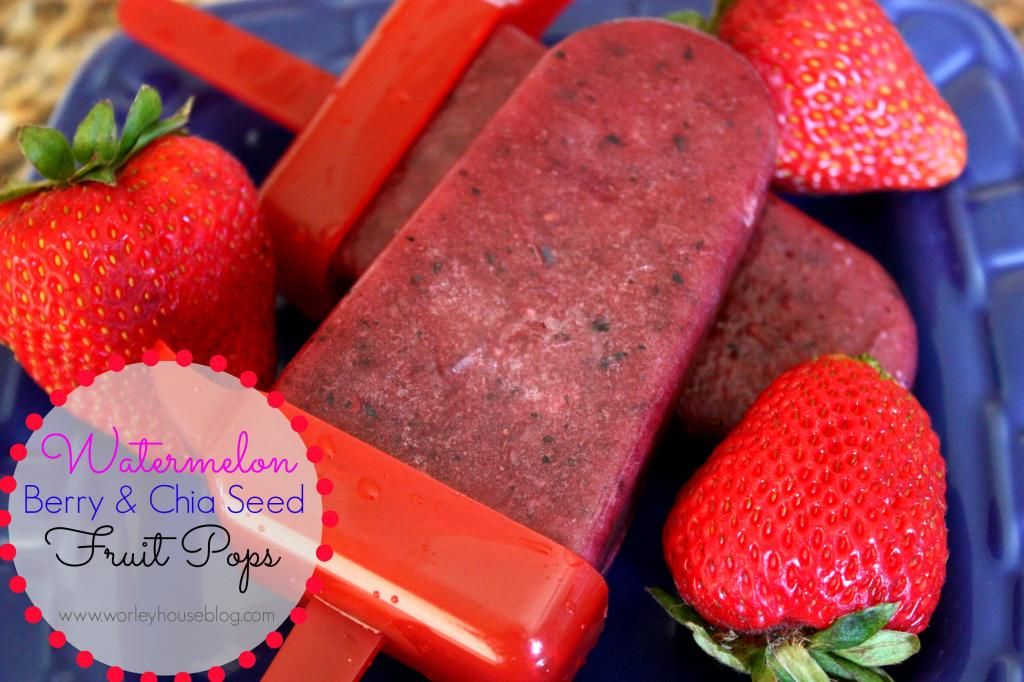 Summer is here! And it's hot here in Phoenix, I love offering my kiddos a fun all natural fruit pop as a way to cool off in the summer time. I also love making these myself and knowing just exactly what's in my food. No preservatives here, these are all natural, no added sugar.
Wanna make some of your own? Ok, good. Here's the thing, I don't use measurements most of the time, so go with me on this one. Here's what you'll need:
Two handfuls cubed watermelon (seedless)
One handful black berries
One handful blue berries
1/2 cup Unsweetened Almond Milk
1 Tsp Chia Seeds (don't be scared of these, they have great health benefits read about them
here
. I like to sneak them in wherever possible.)
Blend all these together in your blender.
Then pour the mixture into your Popsicle molds. Mine are from World Market, but you can find these just about anywhere. If you have any of the mixture that won't fit into the molds, well that's just a bonus drink for you to have right away! :)

Let them freeze up, I did mine overnight. After that take them out and enjoy!
They are yummy and your kids will love them! Check out 20+ Summer recipes from some of my fave bloggers! There's sure to be something amazing you can make for your next BBQ this summer!