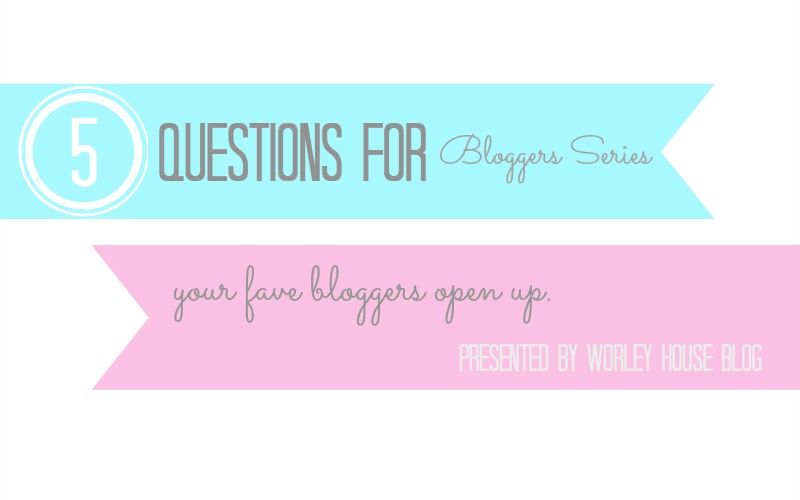 Hi friends! Happy Wednesday, today's '5 Questions' comes from the beautiful and talented Heather from Glitter & Gloss!
Yes, a blog devoted to two of my fave things. Well, it's not all about glitter but you get the idea. I first met Heather at a blogging conference a couple years back. Since then I've been following her blog. I love her fun loving attitude, her eye for style, and the fact she loves glitter as much as I do.
She has two adorable little girls, and an awesome online shop selling what else? Gloss!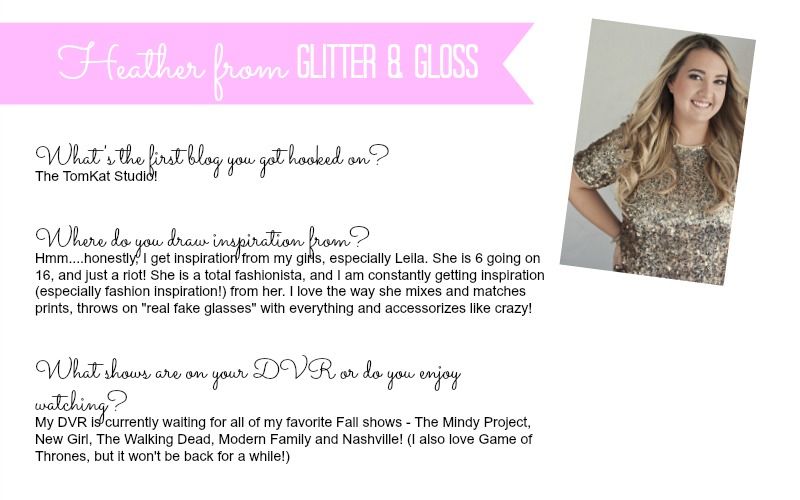 Thanks Heather for being apart of the 5 Questions series. Check out Heather's shop here.
Connect with Heather