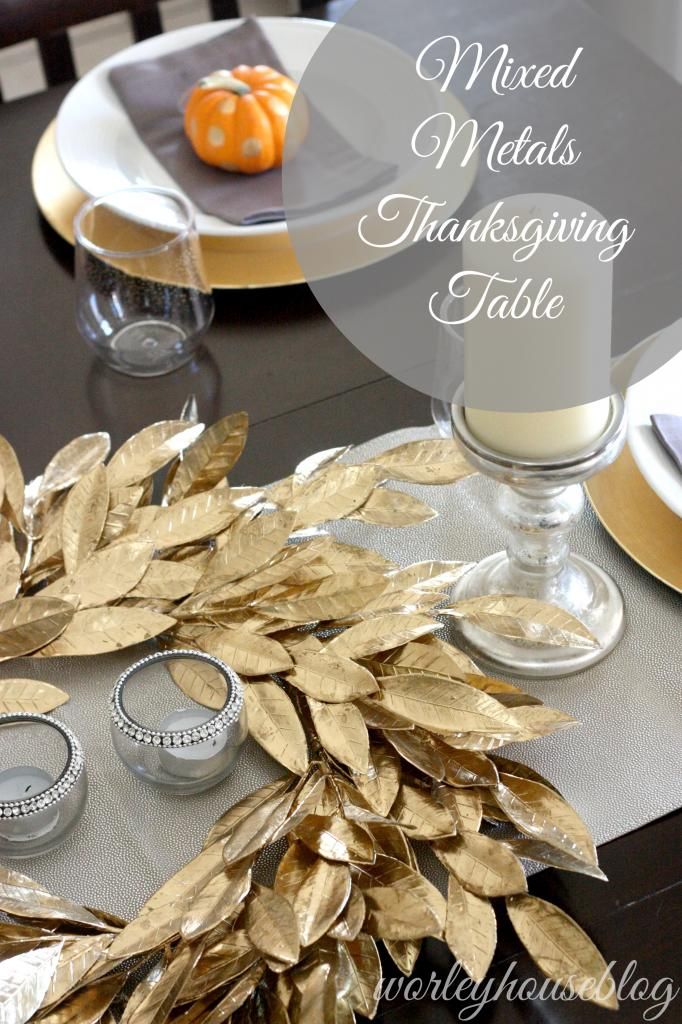 I'm so excited for Thanksgiving this year, usually we go to a friend's house since we don't have family in town. But this year our family is coming here so we're hosting our very first Thanksgiving! My parent's are traveling as I type this, so excited to have them here.
I love setting a pretty table, so using items I already had on hand and a few new additions I decorated our table for Thanksgiving. I'm really loving all things gold this season, and I think it's perfectly ok to mix your metals.
These gold dot glasses are my favorite new addition. When I saw them on the Target shelves I knew they'd be perfect. The pillar candle holders I've had for a long time and they are from Crate & Barrel.
The table runner is from Target as well and it's a shimmery silver color with some great texture when you touch it. I added some votive holders that I already had as well, they are from World Market a couple years ago.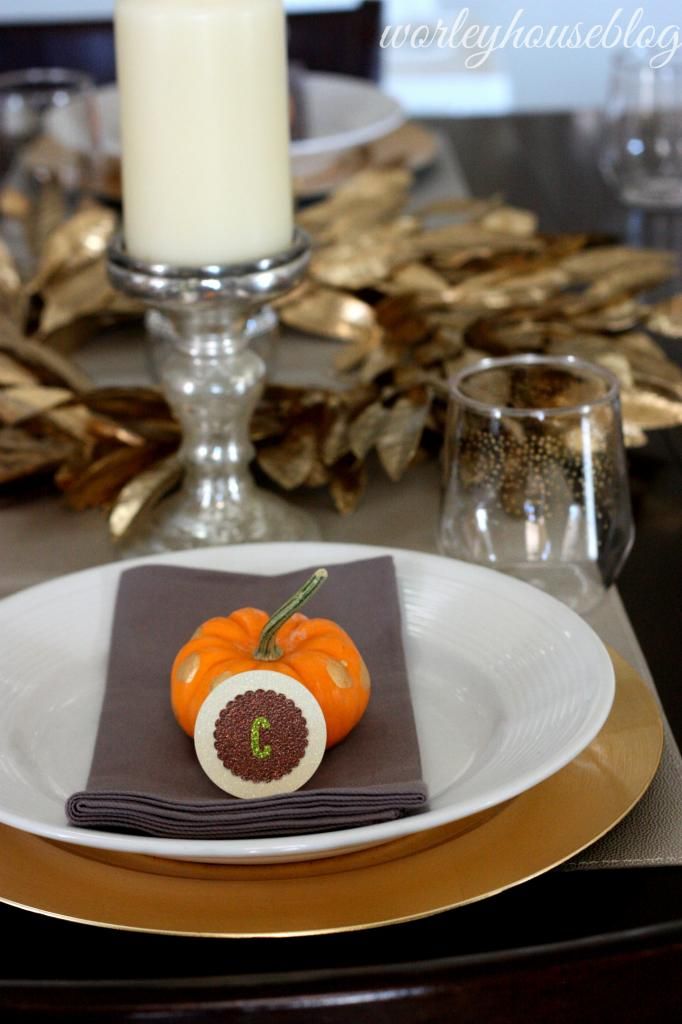 The place setting was pretty simple, I paired my everyday dinner ware with these gold chargers I found at Wal-Mart for 98 cents each. Topped with a grey napkin from World Market. I painted gold dots on these pumpkins I found on clearance after Halloween. I also used scrapbook paper to make the place cards by layering two different colors on top of each other and adding the initial monogram. So simple but adds so much to the table.
I can't wait for our family to gather around this table in a few days. It's such a special time.