We're headed to Iowa for Christmas vacation with the family soon. I'm so excited, this will be the first time we'll be home for Christmas in a couple years. I'm excited for Ava to spent Christmas with her cousins and extended family.
Christmas is a amazing season to spend with family and friends. A time to share love and laughter and make memories. As my children get older and more into what Christmas is all about it becomes more and more fun sharing this season with them.
I've been a brand ambassador for Lifestyle Crafts for a while now, and I will now be apart of their Lifestyle Studios teams specializing in the party decor portion. So, I'm excited to be sharing different projects every month using some of their awesome tools and accessories.
Today I'm teaming up with my friend Destiny from the blog A Place for Us and sharing with you this adorable Christmas sleepover you can easily put together for your little ones. Perfect for sharing with little cousins or play date friends.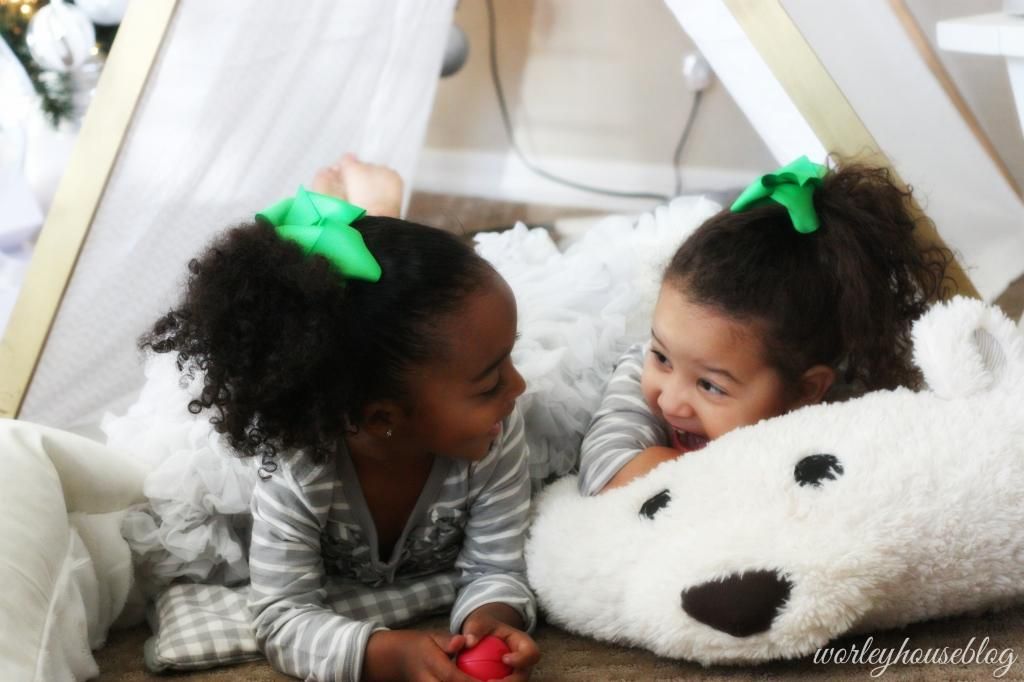 Grab your blankets, books and pillows and set the scene under this adorable handmade tent. I made this tent for my family pictures a few weeks back, we also use it and have it set up in our home. Ava loves to read books in there and play. If you would like to purchase one, you can here.
With some simple supplies from around the house you can set up your own Christmas Sleepover too! Plus I'm going to show you some products from We R that you can use to create some special details.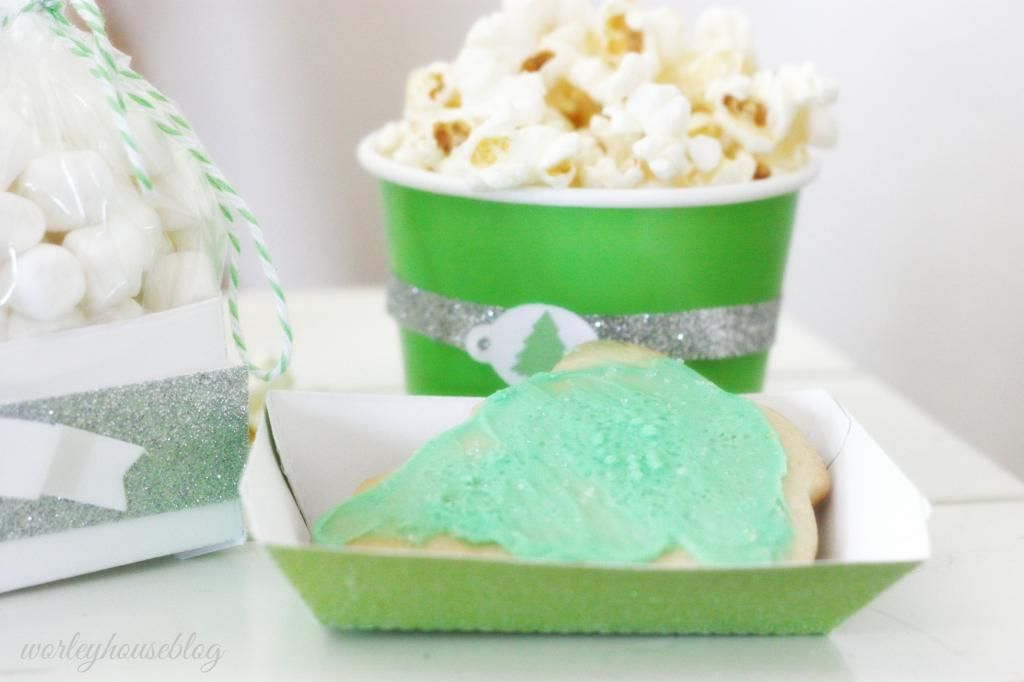 I used the food tray die to make these little trays to hold sugar cookies in. I simply used the die and cut the shapes and then folded on the lines and used the Sticky Thumb Adhesive to keep it glued together.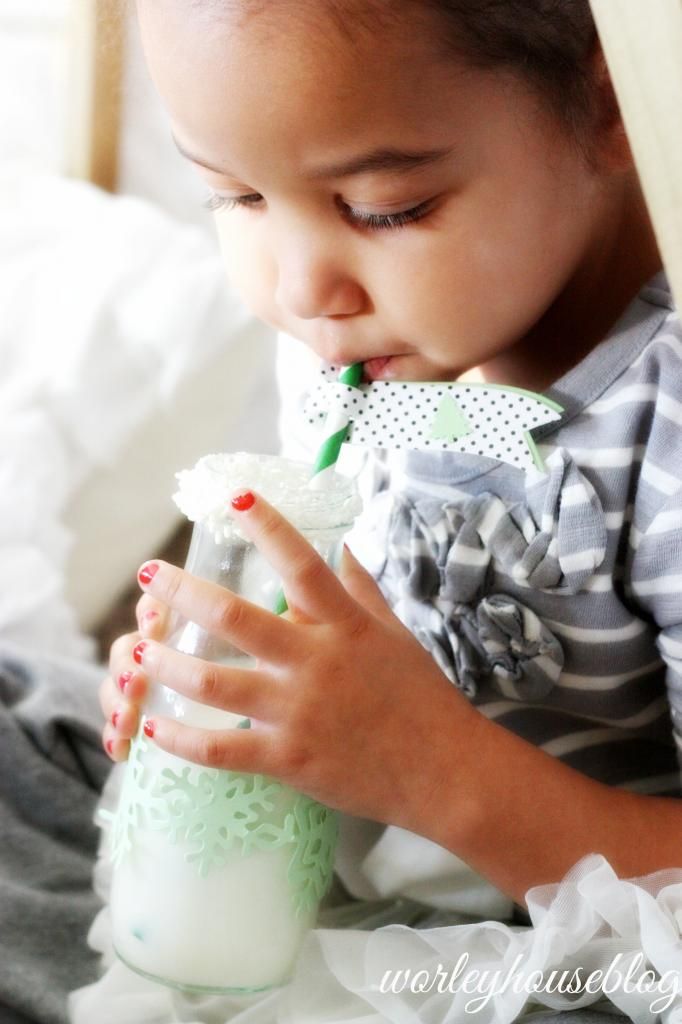 Fun tip, add some syrup to the rim of your bottle and dip it in sprinkles or sugar for a fun and festive garnish.
I also used the snowflake die to make these snowflake wraps and put them around the glass bottles. These glass bottles are just empty Starbucks Frap bottles that I've cleaned and saved to re use. They have come in really handy. Destiny made these adorable drink flags to go with. Check them out here.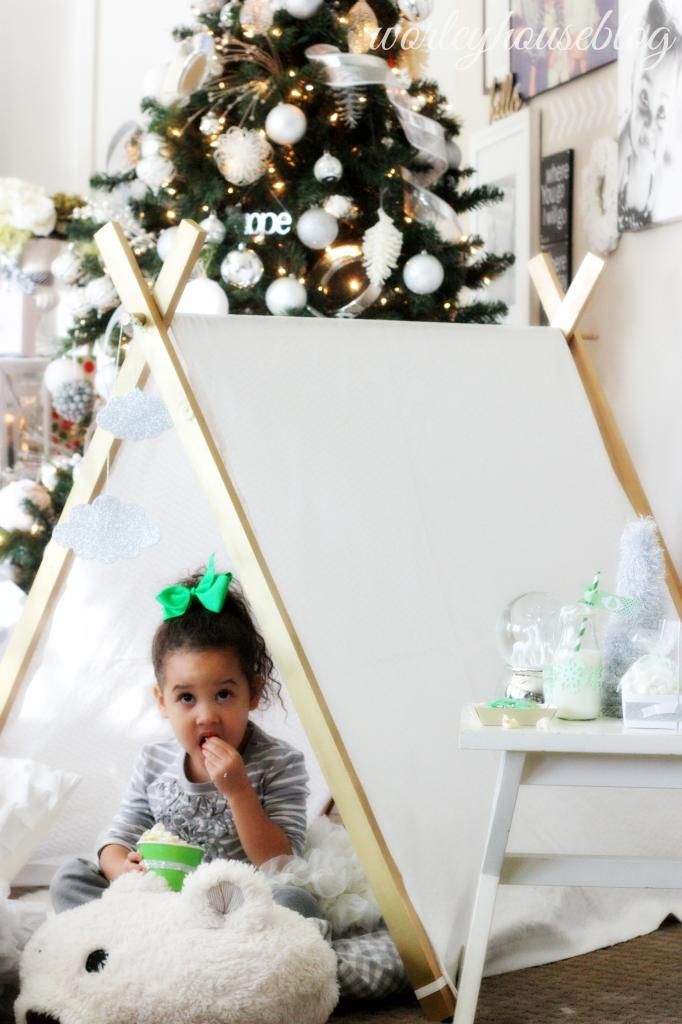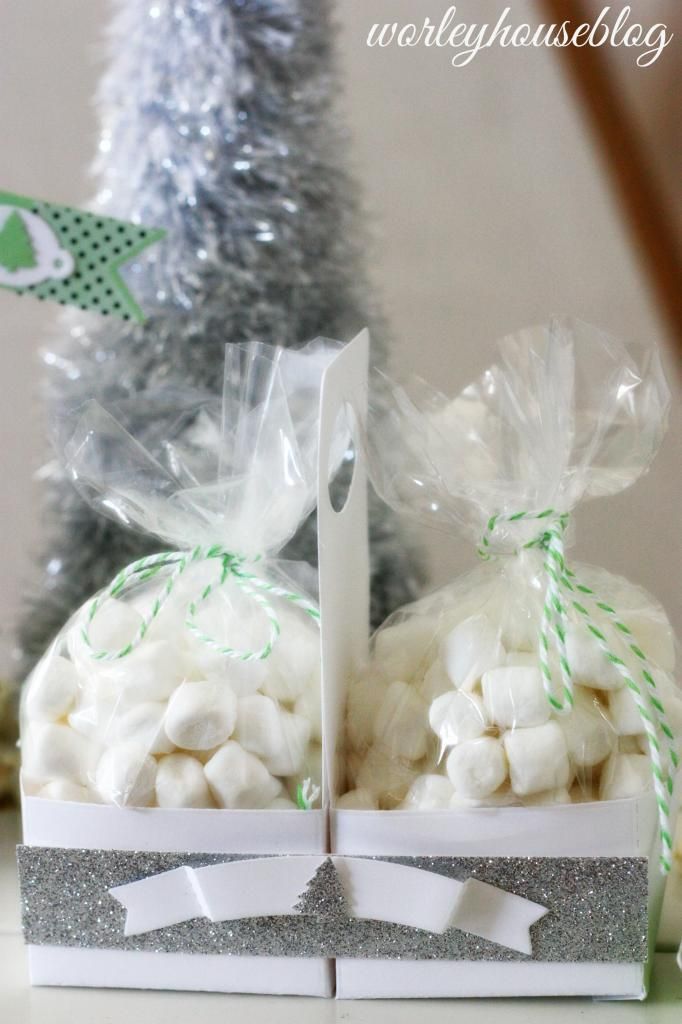 Destiny also made these really cute snack trays. Visit her blog here to get the scoop on the projects she made for the Christmas Sleepover including this snack caddy shown above.
With a few little elements you can create a magical setting for your little ones. Snuggle up and grab a few books while enjoying your snacks under the tent.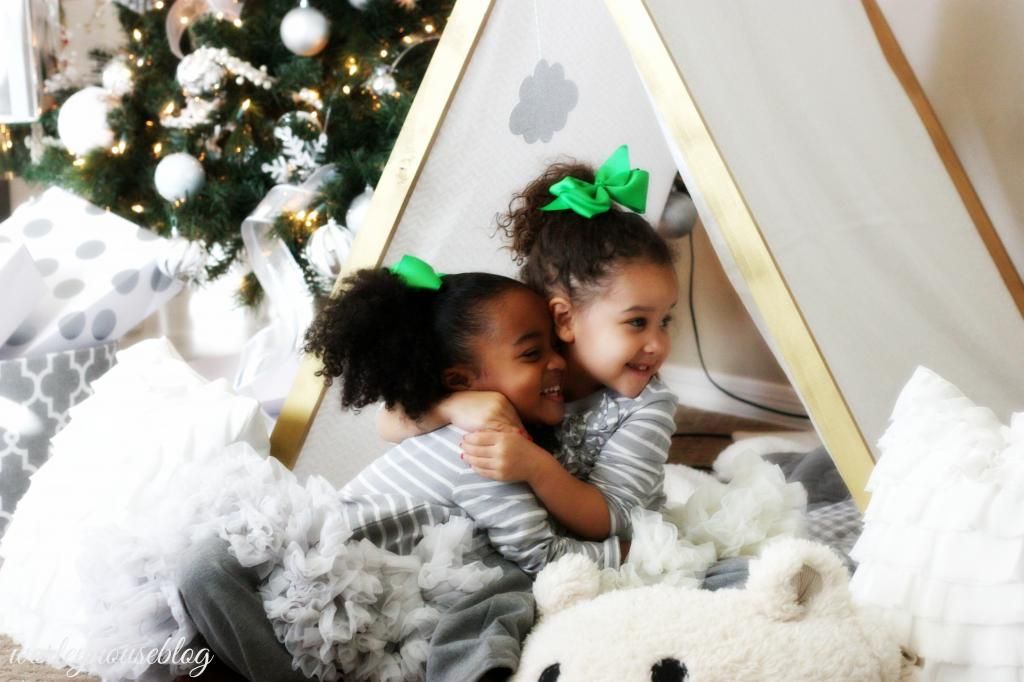 These girls, they are sooo cute! I just love watching them together.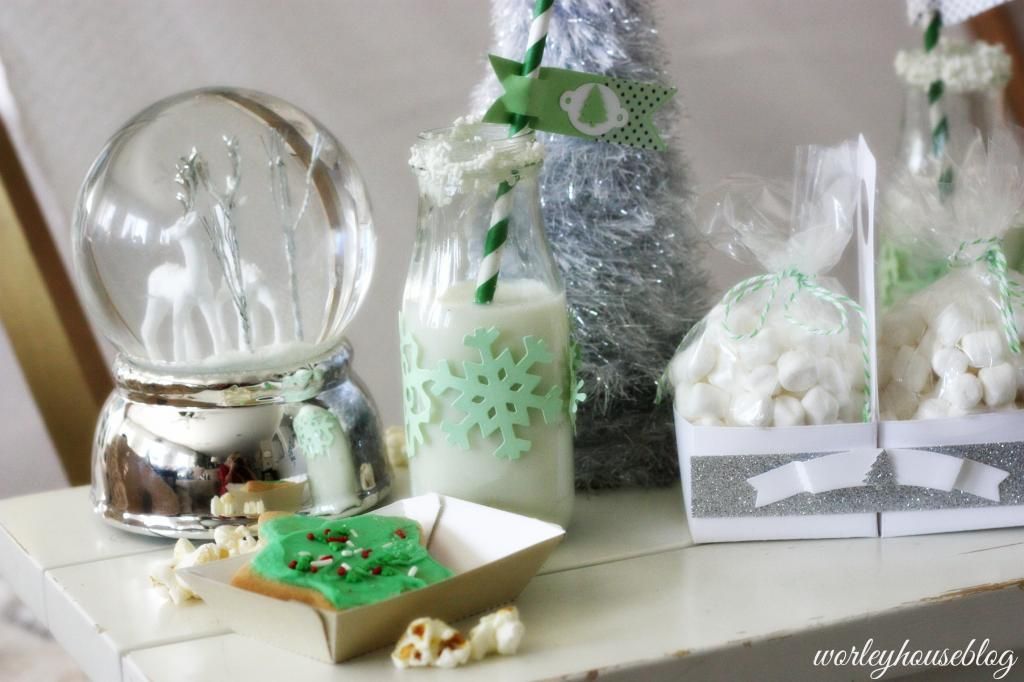 Find all the products I used linked below. If you're interested in creating some of these crafts and having your own Christmas Sleepover be sure to check them out and use code WORLEYHOUSE for 20% off your purchase. Shop here. Visit the We R Memory Keepers website here for their full line of craft supplies. They also have other fun items like photo albums, washi tape and scrapbook supplies.