So, I wasn't going to do it.
I wasn't going to put up the tree or any of the decorations before Thanksgiving.
But, you see we're going to be in Iowa for over two weeks in December and I wanted to truly enjoy our tree, and our home decorated for Christmas.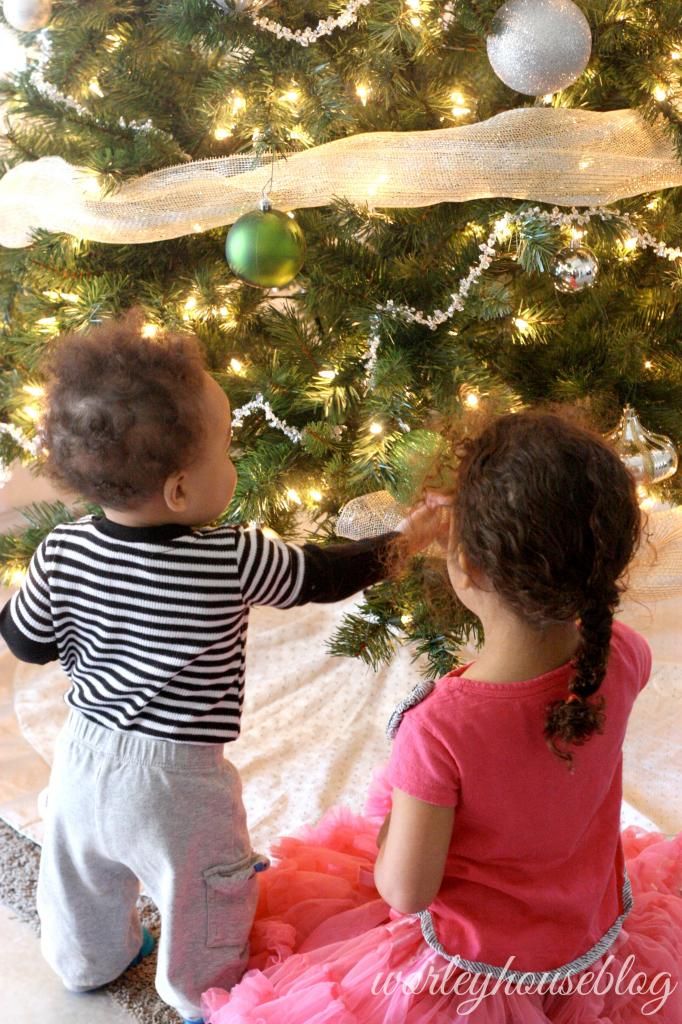 So we pulled out the boxes of decorations and it happened.
Our tree has been up for over a week now and I kinda love it.
I thought I'd talk a little bit about our Christmas traditions and share some of family traditions.
We pray for every family that sends us a Christmas card, read more about that here.
Each of our children gets 4 gifts, read more about why and what here.
This year we're doing our first advent calendar, see it here.
Every year we take a picture in front of the tree and put it in a frame ornament to place on the tree next year, we've been doing this since we first got married so it's been fun to see the pictures through the last six years, see them here.
We also bake my Great Grandmas sugar cookies, and I love sharing those memories with my kiddos now.
Another new tradition my sister and I are doing for our kiddos is a Night Before Christmas box. I saw this idea online a couple months ago and I immediately thought of it for this year since all the cousins will be together. My sister and I bought all the kids matching Christmas jammies. We'll put them in a box for them to open on Christmas Eve, together with a Christmas movie, popcorn, hot cocoa and some other goodies. I plan on putting them in the same box every year to pass it down year to year have these Christmas eve goodies inside every year.
What are some of your favorite Christmas traditions?