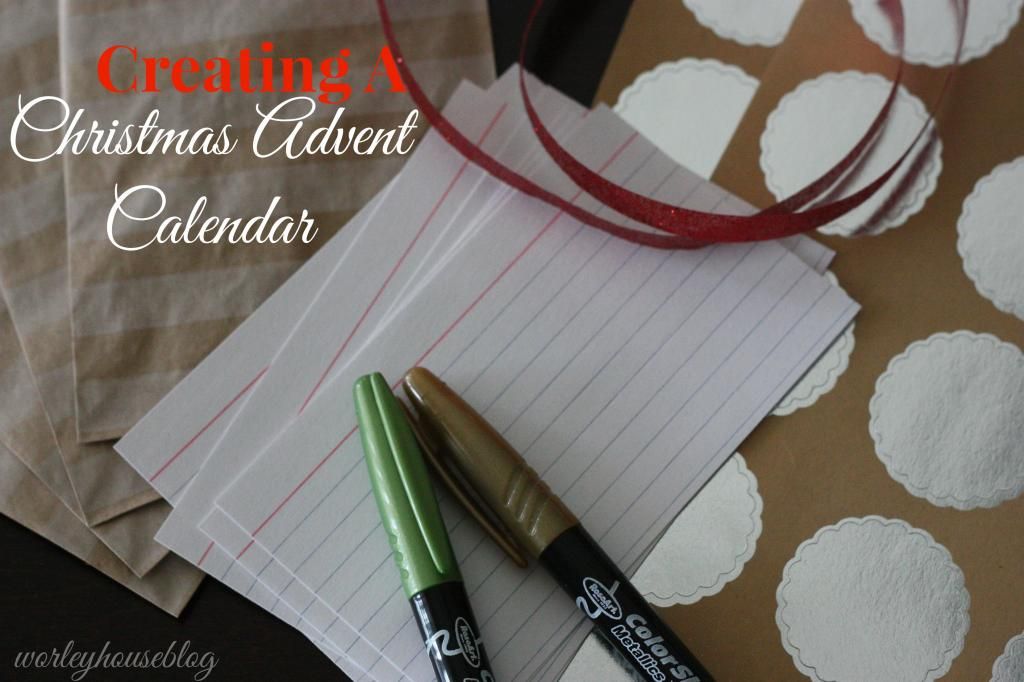 This year I was excited to introduce some new family traditions into our home. One of which was adding a Christmas Advent calendar. I whipped up my own with some supplies I already had around the house and added some fun activities for us to do. Here's how I made mine.
The supplies I used are listed above. The paper bags were a purchase from Pick Your Plum. I made mine for 25 days ending on Christmas. I used index cards to write each of our activities on.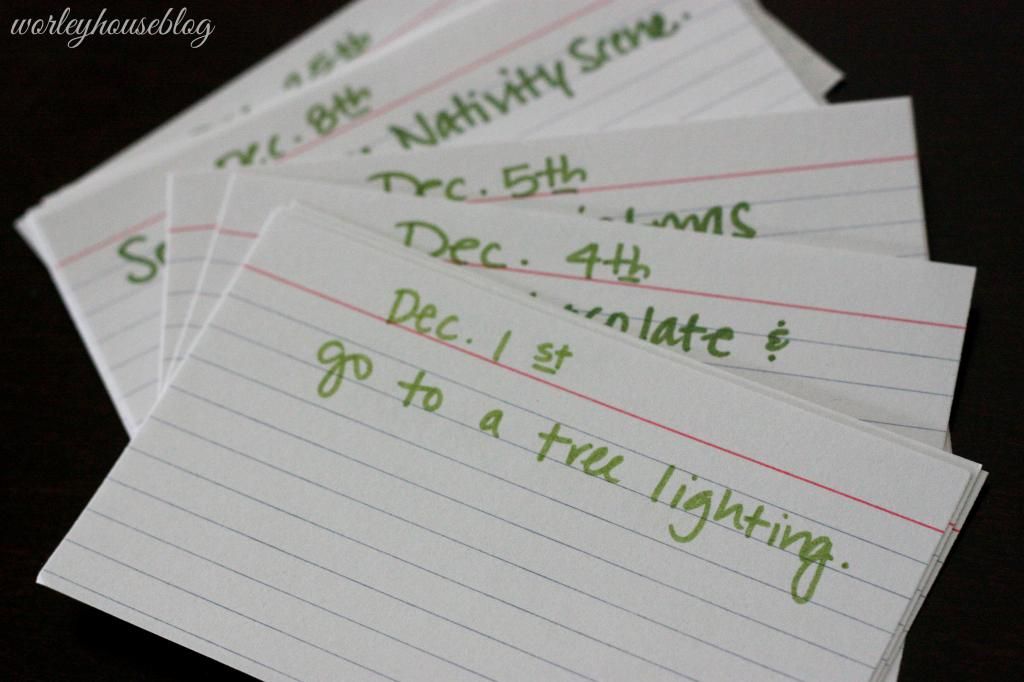 Then I used the silver seals that I got in the dollar spot at Target and wrote the numbers on them. After I was done I punched a hole in them on the side.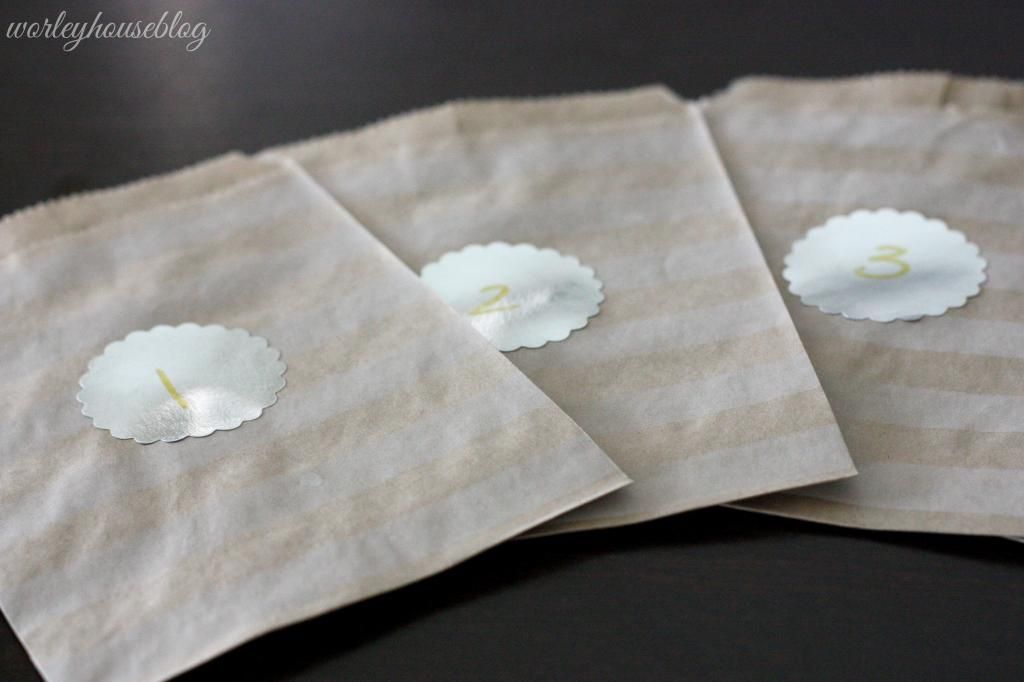 I grabbed some ribbon I had on hand, cut them in strips and looped them on to the cards.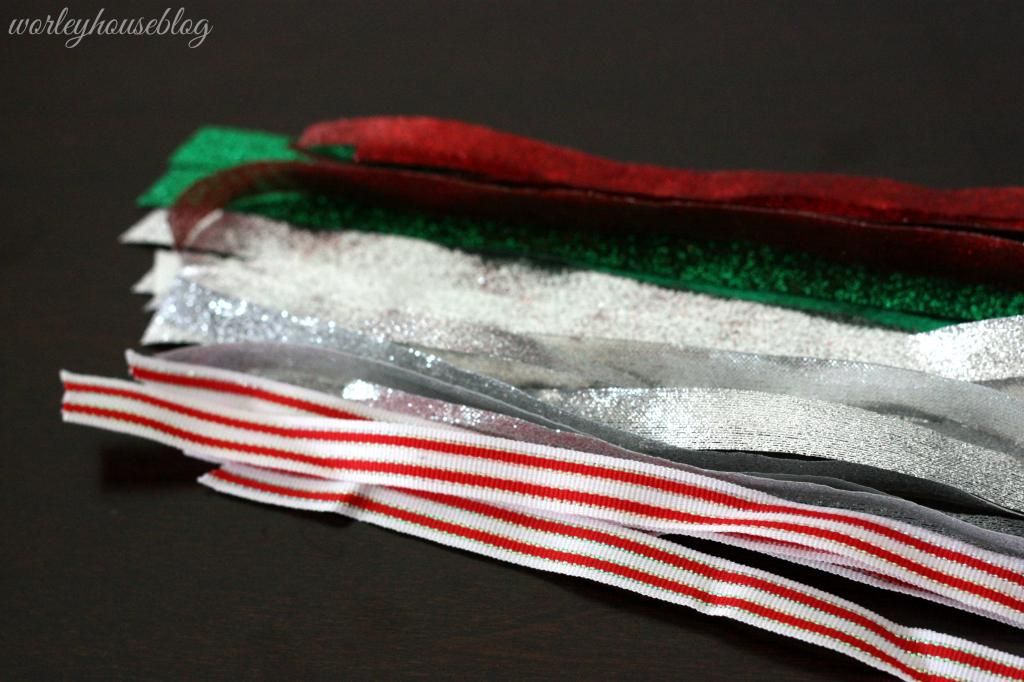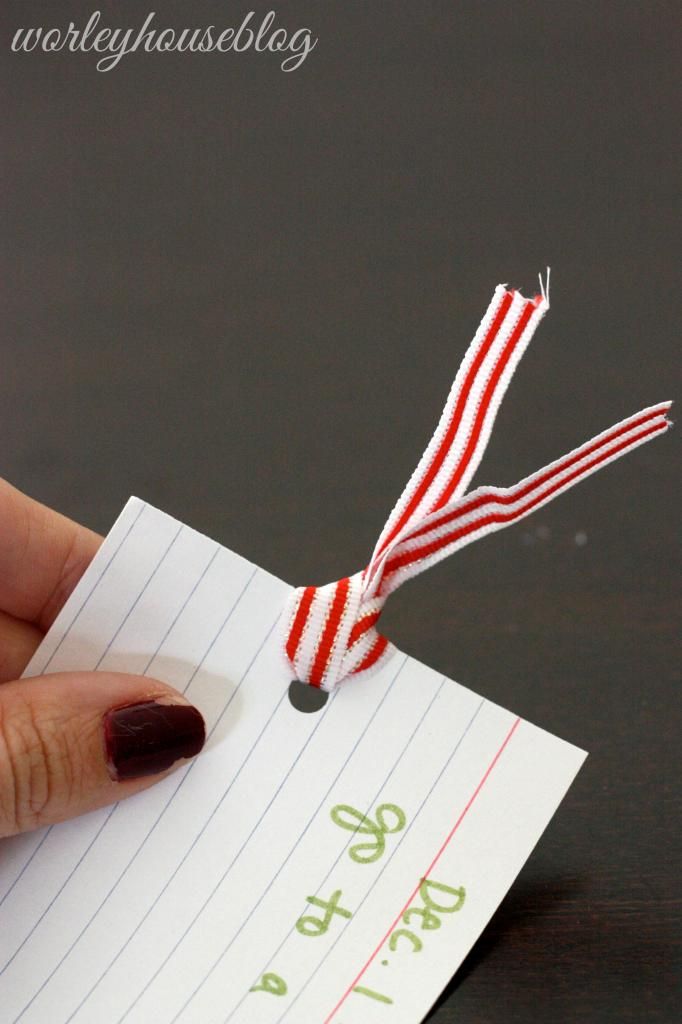 Repeat the steps till all your ribbons are tied and place the cards inside your bags.
I used bakers twine and clothes pins to hang them up.
I found these awesome gold bows at Wal-Mart and added them to the ends of each string.
We've been having fun so far doing the activities on the cards. Here's the ideas that are on each card;
Decorate the tree

bake cookies

hot cocoa & stories

send out Christmas cards

take a picture in front of the tree

build a gingerbread house

set up Nativity scene

write letters to Santa

drive around and see Christmas lights

buy toys for children in need

read the Night Before Christmas

make candy pretzels

make paper snowflakes & watch ELF

wrap Christmas gifts together

go see Santa

make festive garlands to hang up

go to a tree lighting

make Christmas gifts for Ava's teachers

make a festive holiday breakfast

paint our nails red

make a snowman

pay for someone's coffee

watch Christmas movies with the cousins

make ornaments

read the Christmas story of Jesus' birth, prayer and open gifts