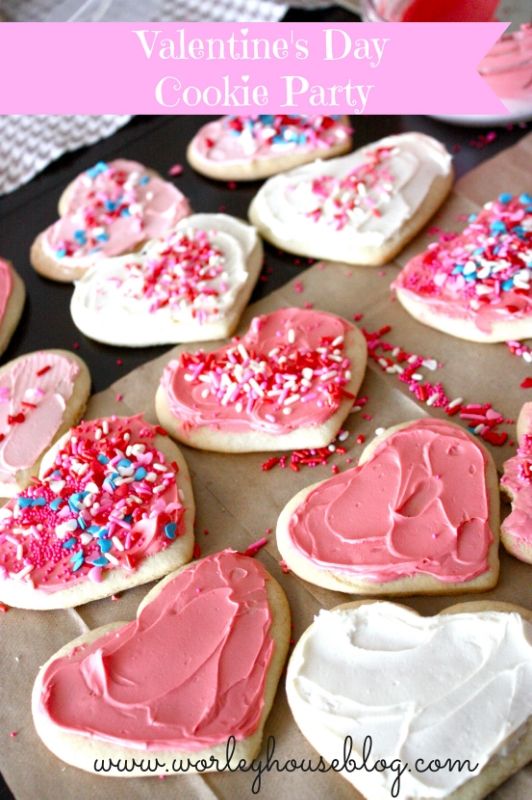 Happy Valentine's Day Eve everyone!
Last week I hosted a little Valentine's Day cookie party for Ava to play with some of her friends, and I got to see some of my fave mommies too! This was a super simple play date to put together and so much fun, everyone got to take home some cookies too!

Everything for this party I already had on hand from left overs from other parties, so fun to be able to rummage through my stash for supplies.
These red velvet cupcakes were topped with some cupcake toppers I made last year for Valentine's Day, using some
Lifestyle Crafts
heart die cuts.

Our cookie making table. Each place had their own stack of cookies, I just cut open some brown paper bags to make a mess free station for them to decorate on.


I thought I should balance out the sugar with some fruit. You know more sugar but only better for you. ;)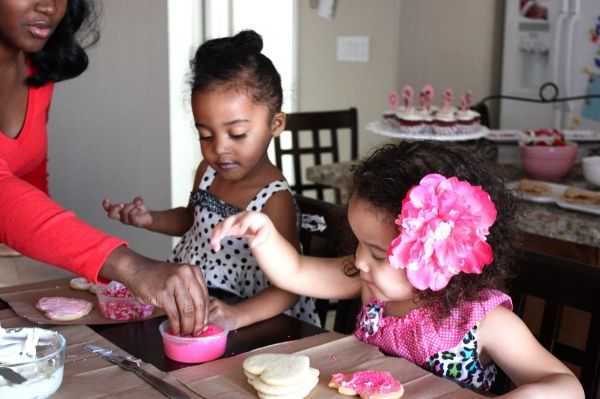 Nothing cuter than littles in pretty dresses decorating cookies.
Ava got a little crazy with her sprinkles, by the end of the party there were sprinkles all over the table and some on the floor.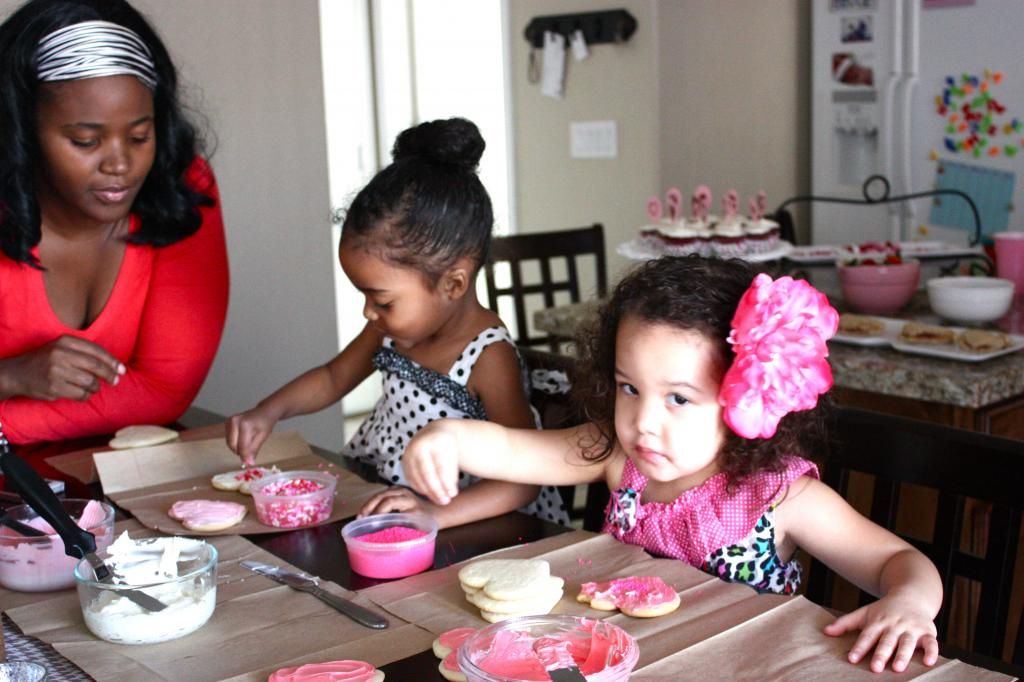 I had so much fun putting this together for her and her and her friend. I have a feeling these types of parties could be really fun for any season or holiday!