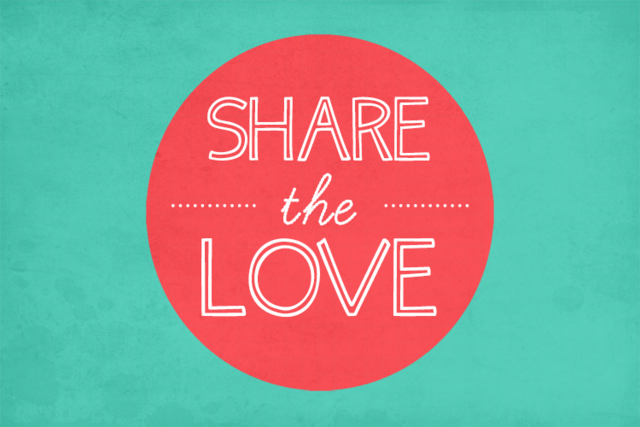 Do you know what I love most about the Internet besides awesome ideas and endless amounts of info? I love that it has become a place to find real connections with people! Probably the last place you'd think to find real authentic relationships & connections but I love what community I have found here. When Lyndsay from
Pink Coffee Photo
approached me about being apart of this series I jumped at the chance.
Sharing love, spreading joy and kindness is what I want this blog to be about. Personally, I think there could always be a little more love and joy spread to this world. People need to see it, they need to feel it and know it's real.
Jesus commanded us to love one another, it's the greatest commandment above everything else is to love.
In an effort to spread and share the love around your world and mine this month I've teamed up with Lyndsay and some other awesome bloggers to share the love! A simple idea to share love with others, do random acts of kindness and show people you care. You can ready Lyndsay's heart
here.
From now until February 14th I'm going to do a few of these acts, then we'll all meet back here on the 14th and share how we shared love with others. You'll be able to link up and see what others are doing too. You don't have to be a blogger or have a blog to link up and take part. Use your Twitter, Instagram or Facebook to share with us how you accomplished this and shared the love. Use the hashtag #sharethelove2012 in your tweets & instagrams.
Join me and Lyndsay and these others bloggers as we share the love and spread joy to others this month. It can be big or small, whatever you'd like. I can't wait to see what you all come up with.
Here's a list of other bloggers joining us: