Not like Jessie Spano excited........
But STILL very excited!
(a billion points to those who got that, if you didn't click the link)
Happy Friday Everyone!
I'm super excited for this weekend, because I'll be here: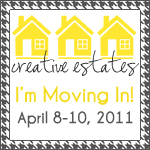 Yup! That's right my very first blogging conference! I'm so excited to be going, it's here in Arizona so that's even better! I'll be going with
this gal
and hopefully getting a chance to meet
this lady
, and
this one,
oh and this event is the dream child of
this lady
, she's pretty awesome too. I can't wait to meet her.
All these creative people all in one place! It's pretty much what my dreams are made of! I'll be tweeting this weekend, if you wanna follow along with me
go here.
Hope you're having a wonderful weekend too! What are your weekend plans?!