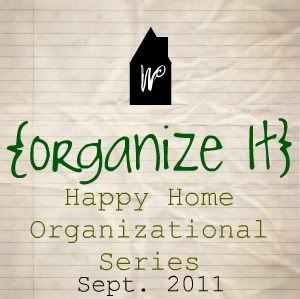 I wanted to share with you all one last simple project I worked on this month before I give you a chance to link up your own projects. It was in our laundry room. We're in a rental so there's limitations to things we can do in our place, but for this project I simply wanted to go through everything get rid of the old stuff or stuff we didn't use and organize the rest. Here's a quick look at the before:
I got rid of some vases, and other odds and ends and donated those things to Goodwill. Then I organized the rest of the stuff, I used two boxes from Ikea to put paint brushes and supplies in one, and in the other paper plates, cups, napkins, etc. All of our tools are in the plastic three drawer tote. Here's the after:
I like that everything is clean and has a place! It's time to link up your projects that you've been working on. Link up one or two or ten! I can't wait to see what you've all been working on this month!