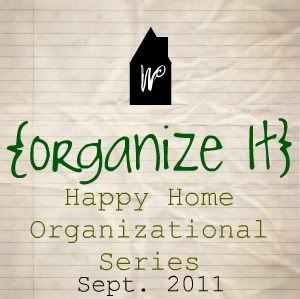 You may remember me telling you about our media cabinet at the beginning of the year. You can read about
part 1 here
, or
part 2 here.
I finally got around to organizing this area. Our original cabinet had two pull out drawers that held all of our DVDs, CDs, cords, etc. You could shut them and the stuff would be contained and out of sight.
This new cabinet has glass doors, you can see everything inside. We needed a solution to contain it all, and make it look pretty too. The media cabinet is from
Ikea
, so I headed back to
Ikea
to find some storage solutions for our cabinet. I really like Ikea for affordable storage options. You could also find similar options at
The Container Store
,
Storables
, or
Target.
I picked up some
KASSETT DVD & CD
boxes. Here's what the cabinet looked like before: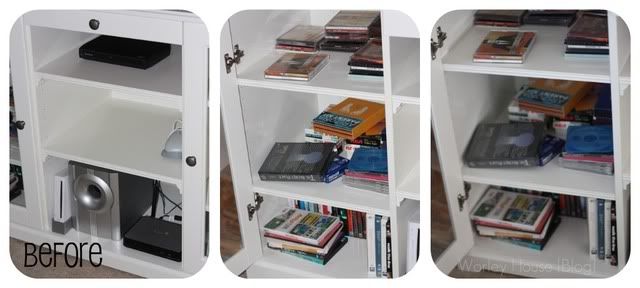 As you can see everything was just thrown where ever it would fit. Not cute & not pretty by any means.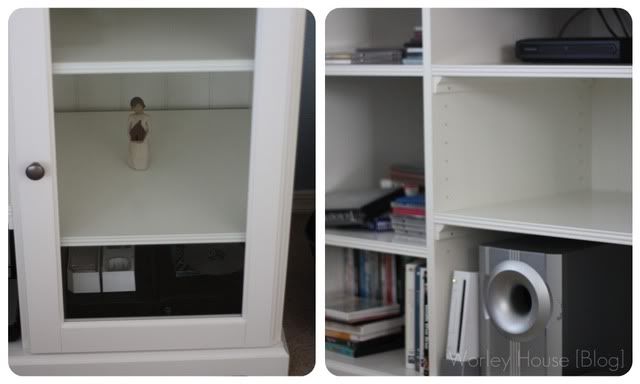 I pulled everything out, and went through it first. I got rid of some old stuff that we were no longer using and donated it. Then I got to work on organizing with my boxes from Ikea.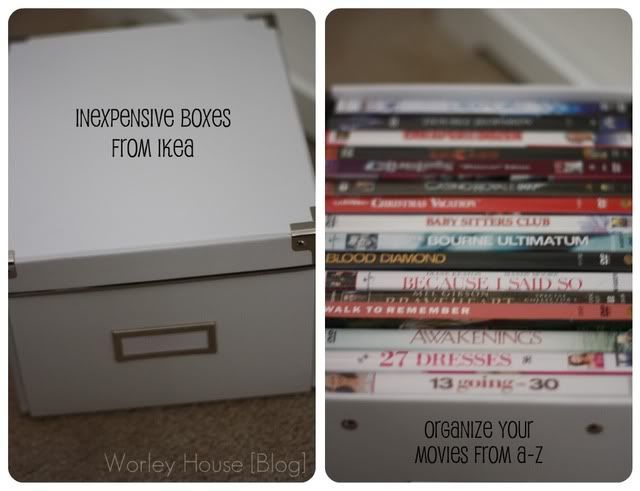 After organizing everything and putting it all into the boxes I made in Word some labels to put on the outside to easily and quickly identify what was inside. Here's a look at the after: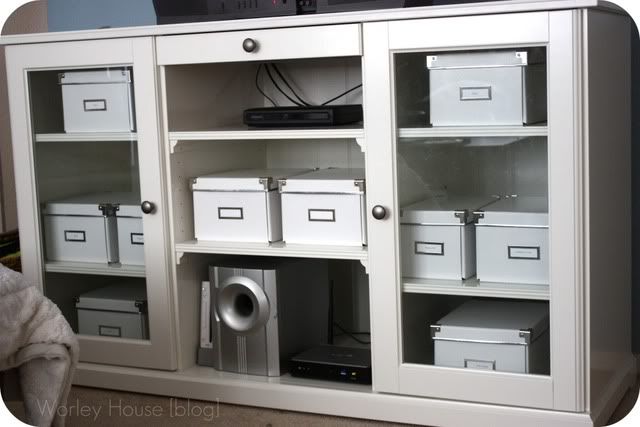 Doesn't it look prettier and better already? Let's take a closer look at the details shall we?!?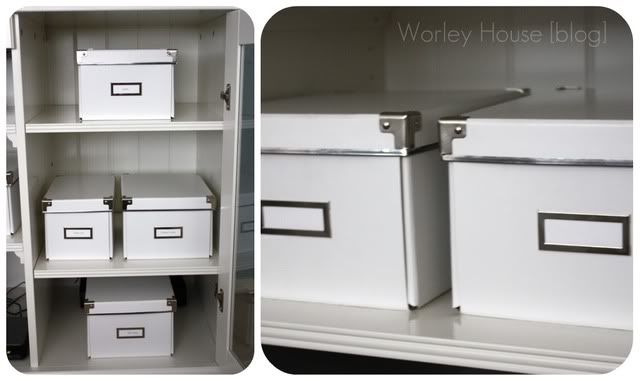 Everything has a place now, it's all categorized and neatly placed inside.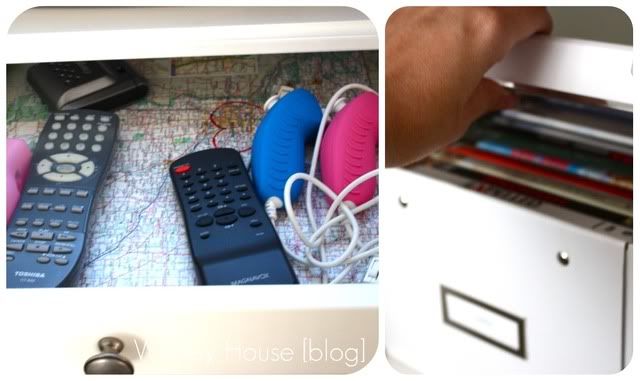 The remote drawer is my fave, you can read more about how that came together
here.
I love how it all came together and turned out. Everything is labeled for you to quickly see what's inside.
What have you organized lately that you just love & makes your home function better? Tell me in the comments below!