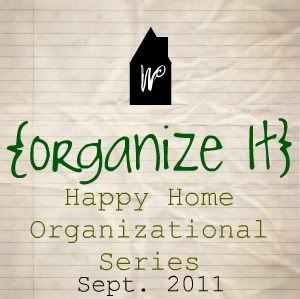 I feel like organization has to be easy or else we won't do it. Anything to complicated, or expensive and we'll lose interest and feel like we can't accomplish anything when it comes to organizing our homes.
This next project was quick.
It was cost effective.
It took ten minutes, anyone can do it!
I know everyone has those drawers in their homes that "can get outta control" if you know what I mean?!
I have a few of those in my kitchen, and one in our living room. It's easy to throw things in a drawer and shut it. That way you don't have to think about it or how it looks until the next time you open it. If you're anything like me you get what you need and close it right back up.
It was time to take care of them. I made my way to the Dollar Store where I found some plastic baskets and some other plastic drawer organizers for a buck a piece! Can't beat that. Here's what the drawers looked like before.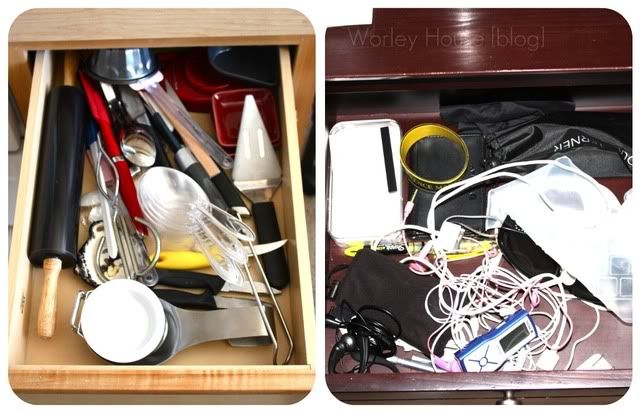 Pretty crazy huh!!!
Here's the fun after that only took a few minutes.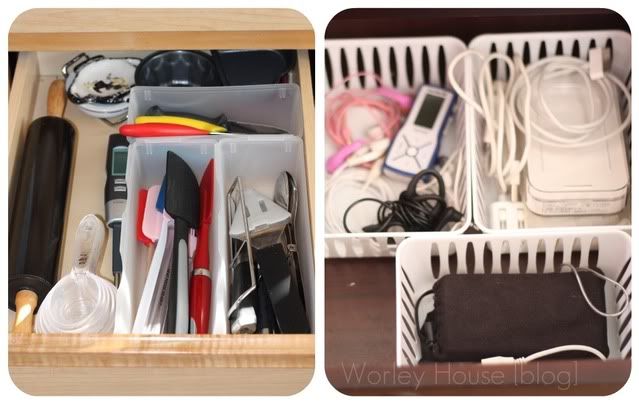 Nice, huh? See what I mean about simple and effective?!!
What have you organized lately that was a simple task but you're so glad you did it? Tell me in the comments below.
Happy Friday Everyone!!