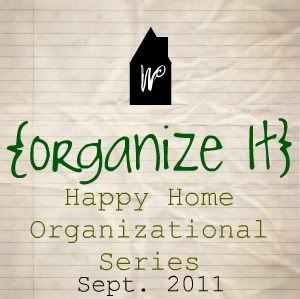 C
an you believe that we're already in the last week in September? I can't! I've been having a lot of fun with the current series and it's really been helpful in holding myself personally accountable to tackling some of those organizing projects I've been putting off! What about you, how are you doing with organizing things in your home this month?
Join me Wednesday and link up the projects you've been working on all month! Link up one or ten, share them with us!
As we come to closing out this series, I wanted to share with you some of the best online resources to take advantage of. As well as some of the best places to find gear to help you organize your spaces.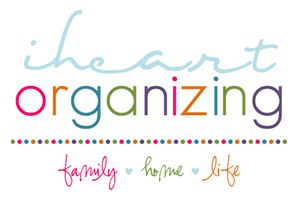 Hands down one of the best blogs I've found on organizing your spaces! I'm not an expert but Jen, she is. If you're looking to find a resource and the best ideas on the Internet she's your girl. Check out her blog as well as her online shop full of organizing worksheets for your family.
These are my fave places to go when searching for reasonably priced items for storage and organization. I encourage you to check out the sale sections at some of these stores, most of the time you can score for less. I keep an eye out for items that will serve the best function and maximize space before buying anything. Also planning out your area before buying anything else helps save time and money too. Recently I went to Ikea for some storage solutions but before hand I made sure to measure my shelving and used a measuring tape to make sure what I bought was going to fit.
The Container Store
: Obviously one of the bigger places to shop, they have everything you can imagine. Great ideas to for storage and organization.
Storables
: A smaller chain of stores, they had one of these in Minneapolis that I used to go to and found great ideas.
Ikea
: Simple storage solutions and very affordable.
Dollar Tree
: great for smaller storage items, tons of hidden gems there and you can't beat the $1 price tag!
I hope this series has helped inspire you to find what works best for your own family. Inspired you to start somewhere and make your space your own and functional. I look forward to Wednesday seeing your projects and sharing a few last projects I've finished here in my own home!