I
'm busy trying to organize my own closet these days. I've been weeding out old stuff, and trying to sell some of my
"gently"
used items. If you'd like to see what's for sale in my closet,
click here
. Or click on the
"Shop My Closet"
tab above.
I thought I'd gather up some images of beautifully organized closets that I've been finding on the Internet lately. These are serving as inspiration for my own closet project. While my closet isn't going to look completely like this since we live in a rental they serve as a good jumping off point to get started.
I already color code all my clothing, so this first one was right up my alley. I love how everything is organized by color. Makes things so easy to find I think.
I also, really love the idea of using baskets and bins to control clutter and smaller items in your closet space.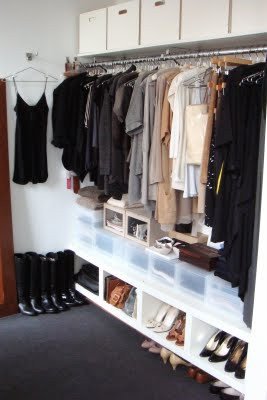 And this one,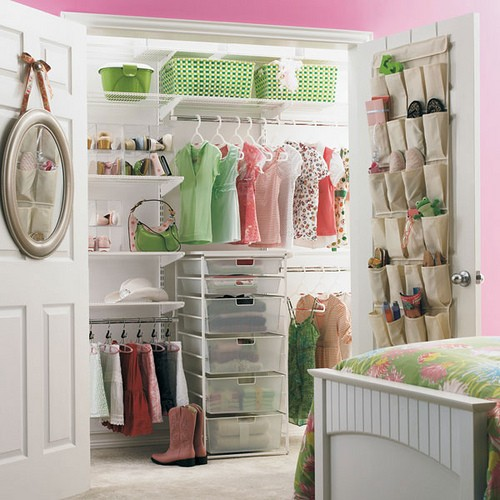 This next closet, is similar to how our closet was built and laid out in our Minneapolis home. But, what I love most about this closet is how minimal it is. She's probably got everything she needs and wears all right there and it really inspires me to do the same. Only keep what I love, what I wear and donate the rest. Keeping things simple and understated.
Get ready for Friday because I'm excited to have Megan from Honey We're Home, guesting on the blog that day! She really has a drool worthy closet, AND it's beautifully organized!!
{all images via Pinterest}