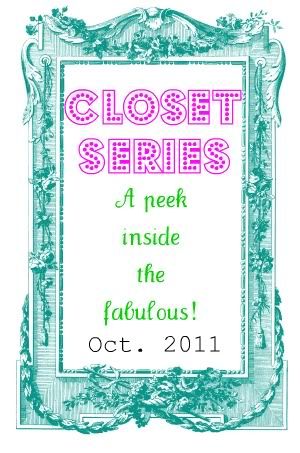 T
oday I want to share with you some amazing kids closets with you that I've found via blog land and the Internet. Friday,
Destiny
will be sharing with us her daughter's closet so in gearing up for that let's take a look at some great kiddos closets and ways to organize them.
All images are from my
Pinterest account
, and can be linked back to the original source below. Hope you find something inspiring today.
I really liked how bright, cheerful and colorful this closet is. Kids rooms are a perfect way to inject color. If you're afraid of color putting some in the closet is a good way to experiment in small doses.
I thought these next two ideas were great for organizing what's inside your kiddos closet, this first one can be done multiple ways but isn't this darling for keeping track of sizes?
And this is a great way to keep all those hair accessories organized. For little boys you could also use this same method to organize belts, ties, socks and other gear that's small.
What do you think of these ideas? What ways have you organized or decorated your children's closets? Tell me in the comments below!