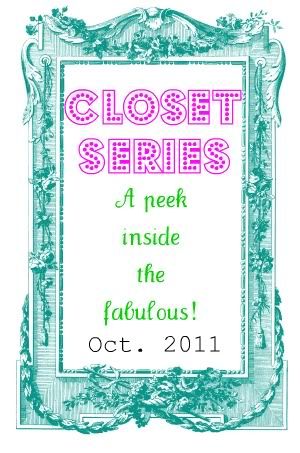 Happy Monday Everyone! I'm glad to have you here today continuing the Closet Series here on the blog!! Today we're going to take a peek inside my closet, it's a hot mess and I've been wanting to change that for sometime.
For some reason I've been telling myself that we live in a rental and there's no point. But, it's outta control and cluttered. Two things, I can't stand. So, this month I want to organize it all and make it functional and fabulous for us while we're still living in this space.

I'll let the video speak for itself.



A couple organizing ideas I want to incorporate into this space that I found via Pinterest,
I saw this genius idea for purse organization, as you can see from my video I need that.
And this idea I saw for flip flops using old wire hangers:
Come back at the end of the month and see how we transform this space!
What about you, are you feeling inspired these days to makeover your own closet? Tell me below in the comments!