I send out a Christmas card every year, it's something I've done and look forward to for the last 4 years we've been married. I appreciate getting them as much as I love giving them to our family and friends. So when Christmas is over and we start taking down the decorations I can't bear to part with them.
I mean, people spend a lot of time and money on them and I think that's valuable. We started this tradition last year, and continued it again this year. I take off my Christmas cards people have sent off the wall and put them all on a serving platter and place them on our kitchen table.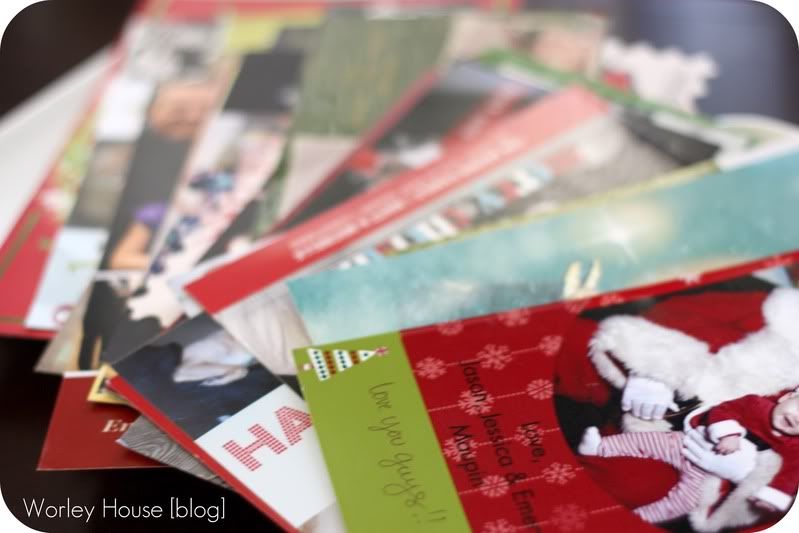 Each night of January at dinner we pick a card up from one of the families that sent us a card, and we pray for that family. We know them all personally so we have some direction to pray, but mostly we pray God's blessing and favor over them for the year.
I love doing this, I feel like if someone took the time to send us a card the least we can do is pray God's blessing over them. Let them know in some small way we're thinking of them.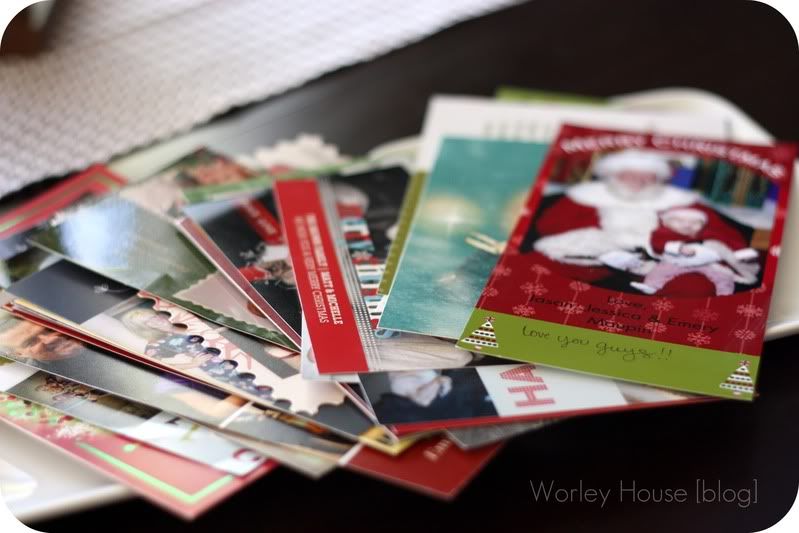 Afterwards I usually put them in a photo album and save them, but this year I did something a little different. Come back in a few days and see what I did with the Christmas cards this year.
Did you start any new traditions this year? I'd love to hear about them, tell me in the comments below!
Happy Saturday!