Blog Roll Monday is a weekly feature where I high light one of the blogs on my reading list and tell you why you should be reading them too!
*****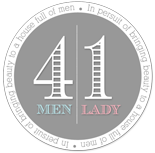 I started reading Michelle's blog probably about six months ago, I quickly fell in love with her home when I saw this image on her blog:
Drooling right?! Yeah me too!
She is a Momma to three little boys! Her house is all boys all the time with her Hubby included that's why her blog is named 4 men 1 lady! Perfect right?!
They used to live in AZ, and moved back to UT where their family is from not to long ago. I love the tour of her Arizona home, you can check it out entirely
here.
Not only does she have a drool worthy home she's quite crafty and a great little party planner. Check out
her son's blessing party!
Check out all her crafty projects
here.
Stop by
her blog today
and see how her family is progressing on renovating their Utah home and say hello!