These are honestly one of my fave go-to simple appetizers to make for parties and gatherings. Today I want to show you how you can make these two for your next party or evening at home with your family.
What you'll need:
1 package crescent rolls
8 slices of ham thinly sliced
4 slices of Provolone cheese (or you could use Swiss if you like)
Bunch of spinach leaves
Here's what you do, roll out your crescents keeping two of them together to form squares. Press and firmly seal the separations together like this;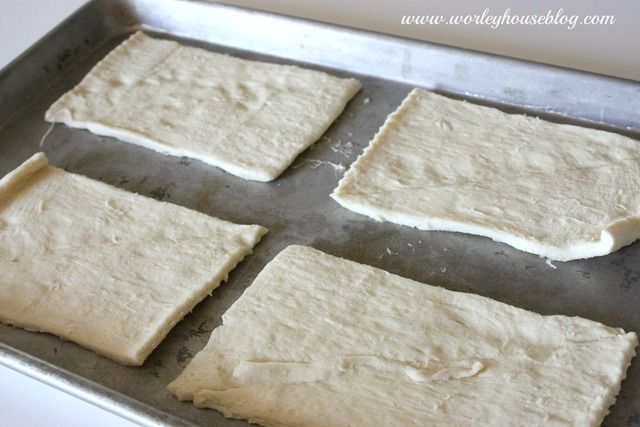 Next you'll add two slices of ham on each square, press into the dough.
Add your spinach, I just like to add enough to cover the whole area.
The add your cheese, I break mine apart and just use 1 slice per square like so;
Then you'll roll your squares up and make sure you firmly seal the edges together. You don't want them falling apart while cutting them.
Cut your rolls about an inch apart, and place them on a cookie sheet. They will look like this once they're cut: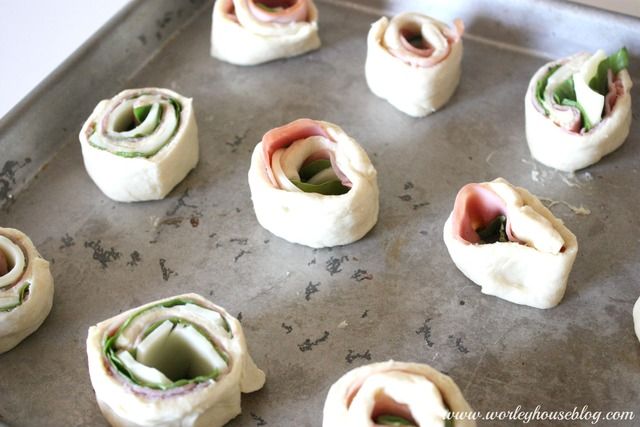 Bake them at 375 degrees for 13 minutes. Take them out of the oven allow them to cool a bit and then serve.
Enjoy! These are so good and are the perfect appetizer or small snack!