I don't even quite know when it happens or if there's a specific moment you can pin point when it starts to set it. But it's there. It's evident.
All of a sudden you're not sure.
You're second guessing yourself. You fight that battle between trying to do it all, have it all and still have time for everything else in your life.
It seems like a constant balancing act. A little bit of a war within yourself. Tugging you back and forth. At times it seems to ease up and just when you begin to give yourself a break there it is again smothering you like a warm blanket over you.
Guilt.
That motherhood guilt. It seems all consuming. Sometimes it may seem like you can't shake it, like it just won't go away. The truth is, I don't know a mother out there that hasn't found herself face to face with guilty feelings in some way or another during her journey in motherhood.
There are days that I feel so guilty that I'm not with Ava more, that she goes to daycare. It breaks my heart when I see her cry when I leave her.
Days when I feel guilty for lots of other reasons. I end up saying
"no"
to a lot of activities, lunch dates or dinners with friends because I feel so guilty being away from her one more day or hour.
The last few months the Lord has really been dealing with me in this area. I've been praying and trying to work through these feelings, because most of it I know is out of my control. Most of it, is the season we're in. And I know that it will pass, just like other seasons have. Seasons that felt so hard at the time but once you're out of them you feel like since you survived that you can do anything know.
Then you're challenged with another season God has you in, and that's where the lesson comes in. That's the chance to apply all that work that God did in your heart during the last season to the current season.
How do I deal with it? I try to remember and remind myself that I am not perfect. That life is not easy. But God is perfect.
And when we seek his will and follow him that is perfection personified.
I let myself off the hook. Because I know that it isn't my job to figure it all out. It's God's. I give him all my fears and short comings. And the prayers, and the reasons why I feel so guilty.
And then I remember that HE holds me to a standard of GRACE not PERFECTION.
Then I remind myself that I am only human, doing the best I can with what God's given me. And that it's OK if I can't do it all, or don't want to. That it's OK to say
"no"
to somethings, as long as I give myself a break, do something for myself every now and then. And try not to let that guilt be so suffocating and instead find freedom in who I am and who He's made me to be.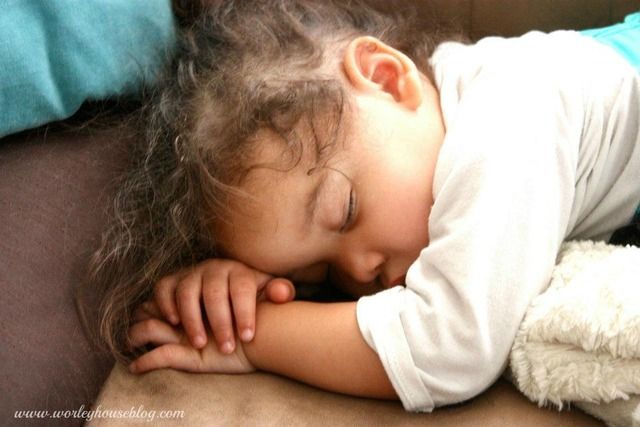 I pray today that you feel encouraged to let those feelings go, because they are crippling. And God wants you to find freedom and be the best woman, mother, wife, and friend that He's created you to be. Maybe you aren't a mother today, but maybe you're just a woman overwhelmed with guilt for various reasons this too if for you.
This is one of my favorite scriptures, because it reminds me that even when things aren't perfect God is. Even when I fail, He doesn't. And as long as I keep my eyes on Jesus he is always in control, he's my strength.
Though my heart and flesh may fail, God is the strength of my heart and portion forever.