Temperatures are dropping, cold and flu season is upon us. You wouldn't think that living in Arizona we'd have much of a cold and flu season but germs are germs my friends. Seems like every season my family battles coughs, colds, and ear infections just like any other family.
Every year I like to arm my family with the essentials to get through the season, and make having a cold a little easier on everyone. Kids always seem to get the colds the fastest, and my daughter has fought ear infections for the last couple years multiple times as well. Here's a few things I love to have on hand during this season to help.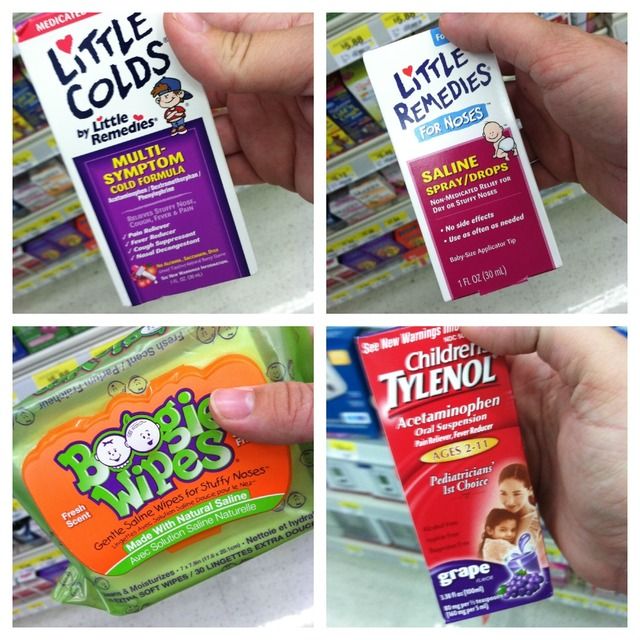 Little Remedies makes a great line of saline drops and cold medicine that I love. I also love Boogie Wipes as well, they have special saline infused right into the wipes to help brake up icky mucus that may get stuck on their little noses. I have a pack of these in my diaper bag at all times.

And of coarse for us adults I love having a multi symptom day/night medicine like DayQuil on hand.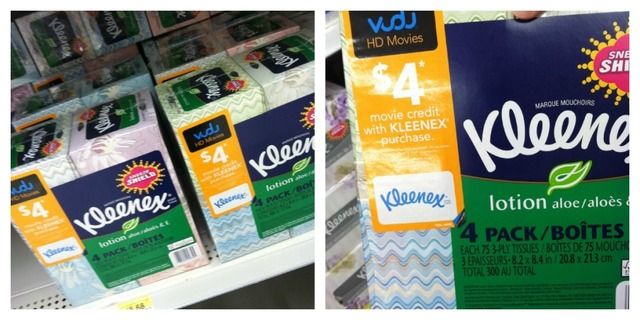 And, we can't forget the Kleenex for all those running noses and sneezes! I picked up these specially marked packages of Kleenex brand with a coupon offer for a $4 movie credit to Vudu.com on the box. When you're sick snuggling up with a nice warm blanket, soup and a great movie can really help make you feel better and at least take your mind off your sickness for a little bit.
Have you ever heard of Vudu.com? It's a great website for renting movies at home and streaming them digitally through your Blu Ray player or gaming device. My family has been using Vudu for over a hear now and it's so nice to have the streaming option right at home and not have to leave the house to rent a movie. Simply visit Vudu.com to sign up through your device.
And entering your special codes off the Kleenex box is easy as three steps, like this:
First visit
www.walmart.com/kleenex
and click the link.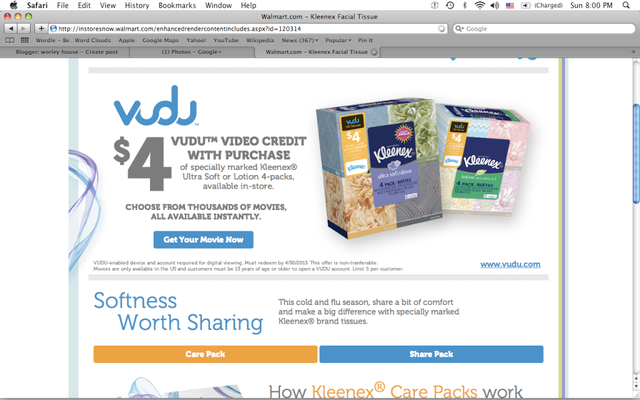 It will automatically take you to www.vudu.com where you can sign up for an account or if you already have one you can sign in.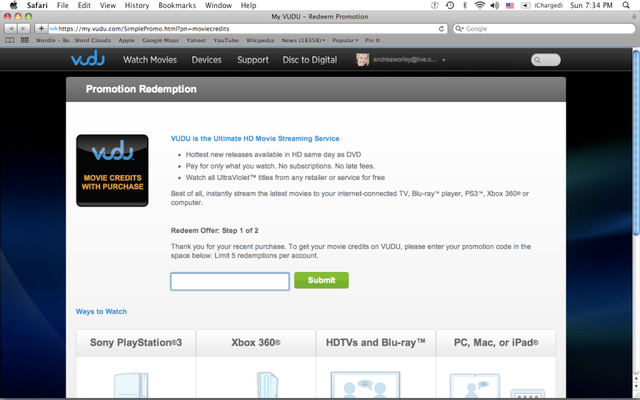 Then you'll enter your code, once you hit submit it'll confirm that your code was added! It's that simple, now you're ready to curl up on the couch, relax and watch a great movie.
If you've never tried Vudo before I encourage you to check it out. You can stream movies from you gaming device, PC or Mac or Blu Ray player. Like I mentioned before it's so easy to use and very convenient my family and I love it.
I am a member of the Collective Bias® Social Fabric® Community. This shop has been compensated as part of a social shopper insights study for
Collective Bias
™ and
Kleenex® Brand Tissues
#CBias #SocialFabric. All opinions are my own, I only recommend products/services that are a good fit for my lifestyle and ones I feel would be a good fit for my readers.