I've decided that I love the idea of painting pumpkins more than carving. And it's a little easier to do than carving I think especially with kids. Last year we let Ava pick out and paint her own pumpkin. This year we let her pick out two small pumpkins, one for her and one for baby brother.
I got a little more creative this year and used Frog Tape to make some initials for both her and baby brother. Surprise you get a sneak peak of his name while we do this project. The first initial only! Here's what they looked like before: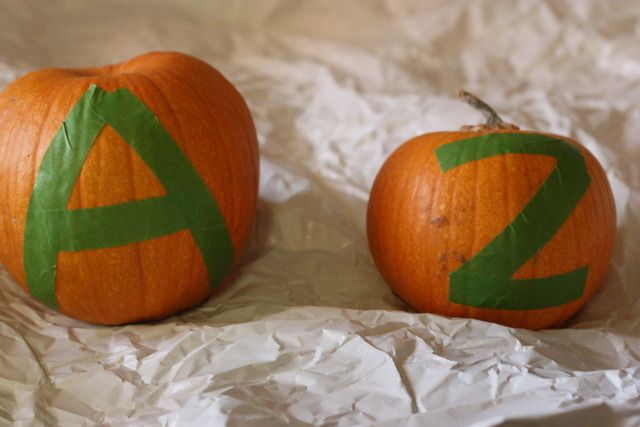 Then we let Ava go crazy with the paints. I realized after the fact when she mixed all the colors together that they aren't as "pretty" as maybe I'd like them to be but she had a really fun time painting them her way, so I'll let go of that :)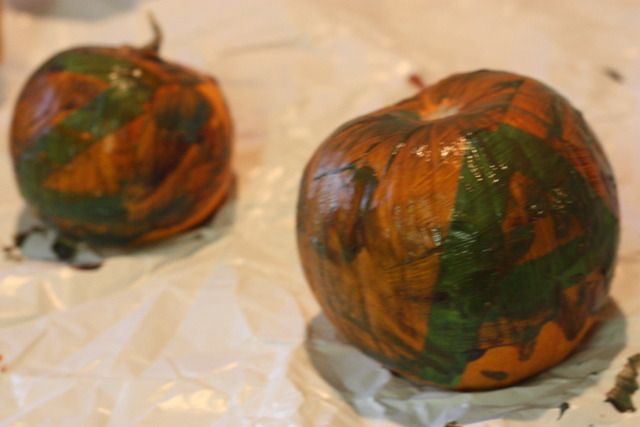 One for her. And one for baby brother. So cute, I just love it!
Here's the after:
What do you do with your pumpkins? Paint, carve, nothing? What's your best way to display them? Tell me in the comments below.