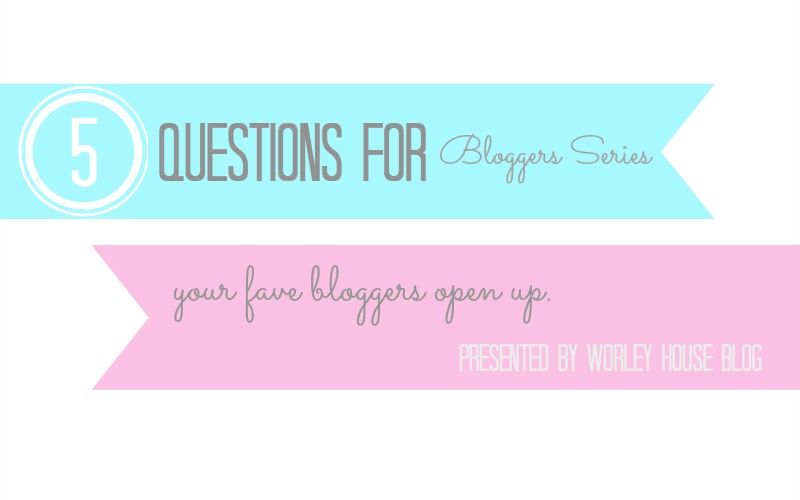 Today's 5 Questions comes from blogger turn real life friend! Tamarria is the editor & blogger behind The Believing Woman; a Christian womens' blog. I love her heart to encourage other women, and her friendship has been an encouragement to me in my own life.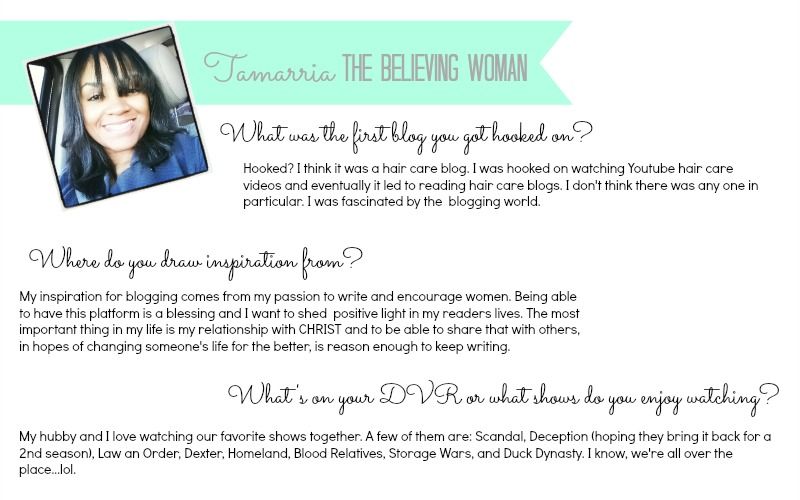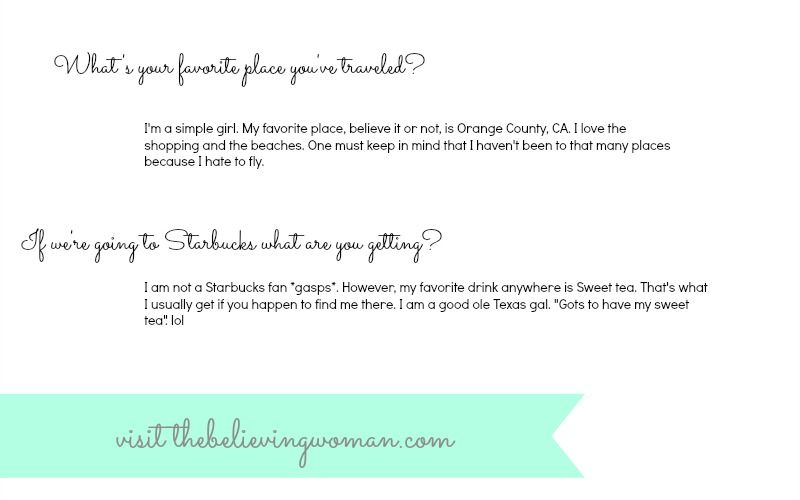 Um, another reason I love her? We love all the same t.v. shows! :)
Thanks for sharing with us today Tamarria!
Connect with Tamarria by visiting her blog or any of her social media sites listed below.