T
his past Monday evening I was invited to a blog mixer party at
Down East Basics
! I was excited because I've heard a lot about
Down East
online from other fellow bloggers, I've looked at their website a ton and been so impressed with their amazing clothes.
It's an easy going, comfortable style. I would describe it as Anthopologie inspired but very affordable, it is also one of the most modest clothing lines I've seen. Everything is really beautiful.
Since the mall is right in my back yard I knew it wouldn't take long to get there, but I wanted to arrive a little early. To my surprise I was the first one there, which was nice because I got to scope out the entire store before anyone else got there. I was specifically looking for
this top
and I had great luck because they only had a couple left in my size, and I decided to snatch it up in light pink!
Down East
is currently running a few sales; 25% off all sweaters and tops! Plus buy 1 get 1 half off all denim! Plus, they also have really a great clearance rack too!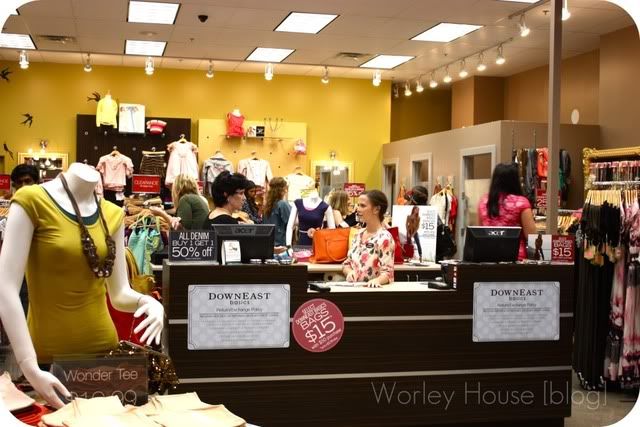 The store was soon taken over by some of the most awesome Arizona bloggers! It was really fun to meet some ladies that I haven't met before, and meet up with some bloggers that I've already connected with. I love these little events for a chance to meet new people, and review some amazing clothing!
One of the things that I love about
Down East
is their attention to detail! All the girly details! Their stores are full of ruffles, frills, lots of girly touches like amazing accessories and great fabrics. One of things I noticed was that every single item I picked up was so soft, I felt like I could be so comfortable in anything from their store.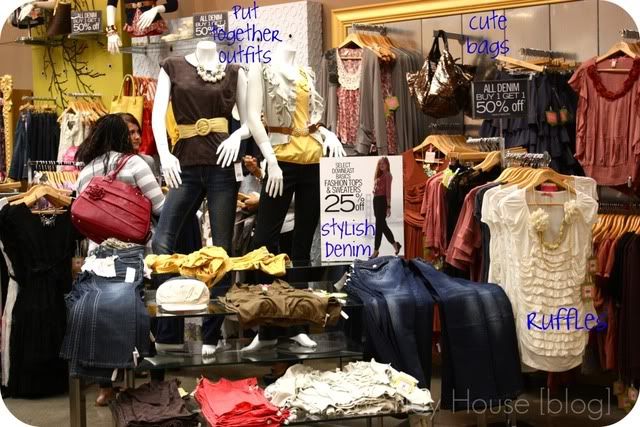 Accessories, accessories and more! They are amazing and super affordable starting at $3.99! Crazy, amazing right?!!?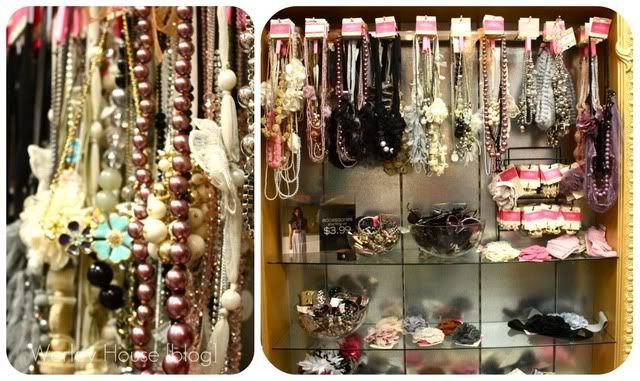 Visit any DownEast Basics store in the Phoenix metro area from 8/29-9/12 & enter to win a fall fashion makeover! 1 lucky winner receives $250 shopping spree + DownEast will donate $250 to a local school of winner's choice!
I had a really great evening, I want to say a BIG thank you to Kathy the PR Director for
Down East
for inviting me, Lisa and her entire staff at
Down East Basics
Arrowhead Towne Center
! I had such a great time shopping and hanging out with everyone.
Great friends I've been able to meet through blogging! I laugh so hard and have such a great time when the three of us are together. Thanks ladies, for a great evening!