If there's one thing I regret about decorating our first home, it's that I didn't inject enough of ourselves into the style of our home. Looking back now, I realized in a lot of cases while decorating our first home that I filled spaces just because they needed to be filled. There wasn't a whole lot of rhyme or reason to the pieces I picked all the time. Not in every room, but most of them.
Since our first home, I've made a really conscious effort to make decor and design choices that reflect our personalities and I hope that when people walk into our home it really says something about us as a family.
My next little project was a small one, but I think it's something really sweet and personal to us as a family. We have this little drawer on our media cabinet, it's small and I love it because it hides and conceals every last gaming control and remote. It's fantastic.
Couple days ago I decided I wanted to add a little something special to the drawer, like a little surprise when you opened it. Here's what I cam up with.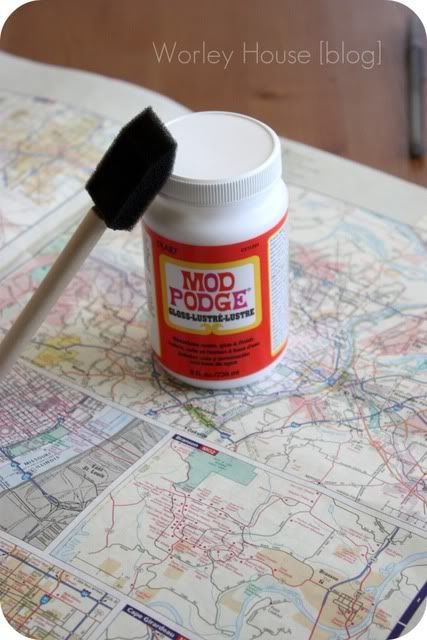 I had an old Atlas lying around that's about 13 years old. I decided that I'd use the map of Minnesota to line the shelf drawer inside. Armed with my mod podge and a brush I got to work.
Here's the drawer before:
I ripped out the map and measured it to make sure it would fit, then I coated the back side with the mod podge and placed it inside the drawer. Smoothing it out, and adding a few more extra coats. I had to cut the map into two pieces to fit into the drawer. But, that's ok because the part I really want to show was the city of Minneapolis.
Minneapolis is where we went to school, we met there, and fell in love in the city of Minneapolis. It's a very special city to us, we lived there for so many years before moving to Arizona. Some of our best dates and moments happened in that city. We got engaged there.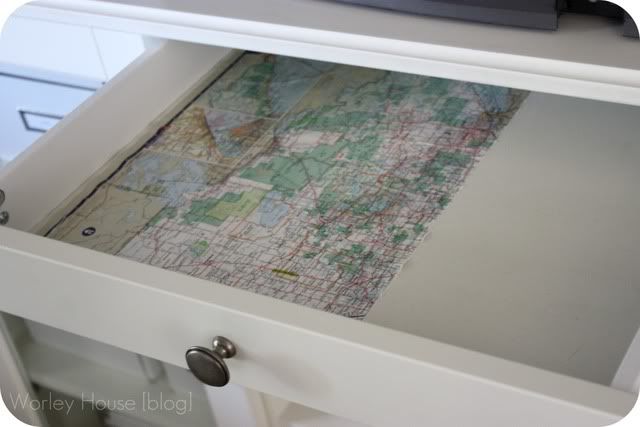 Here's what it looked like after I finished placing both sides of the map down with modge podge.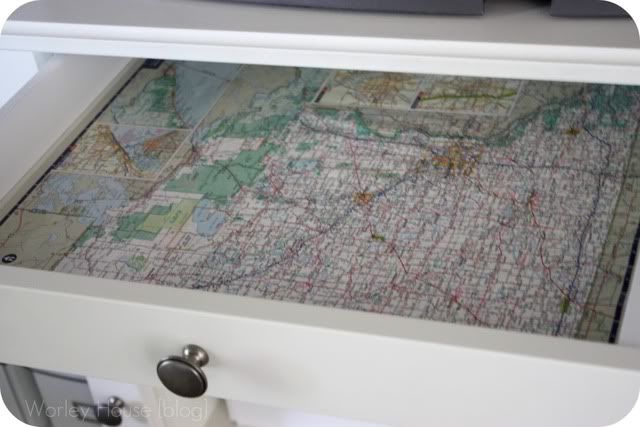 And for the final touch, I drew a heart around the city. Now, when we open the drawer and slide the remotes to the side you can see a little heart peaking through. So special to us!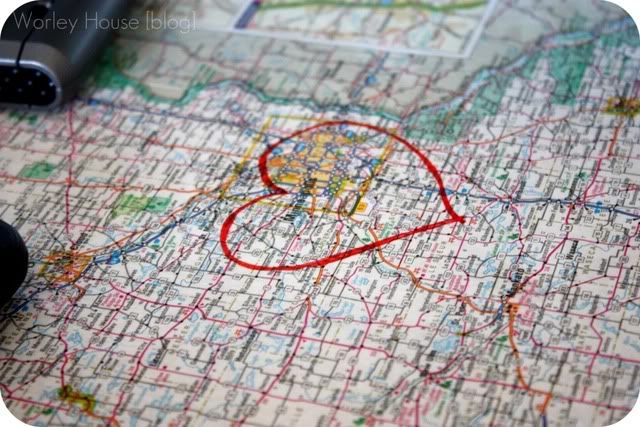 What personal touches have you added to you home lately?