Early on in my health journey counting calories and keeping a food journal really helped me stay on track. It helped me recognize portions and what were the right portions to be consuming. It also helped me to re train my brain about portions and lose weight.
Everyday when I'm home with the kiddos it can be really easy to just eat badly. Let's be honest here, so I love to have healthy, low calorie options for myself. So while Ava is having mac n' cheese, grapes and cookies I like to choose healthier options.
Lean Cuisine has come out with some brand new options that fit just that called Honestly Good. What I love about these meals is that they are made from 100% all natural ingredients and preservatives.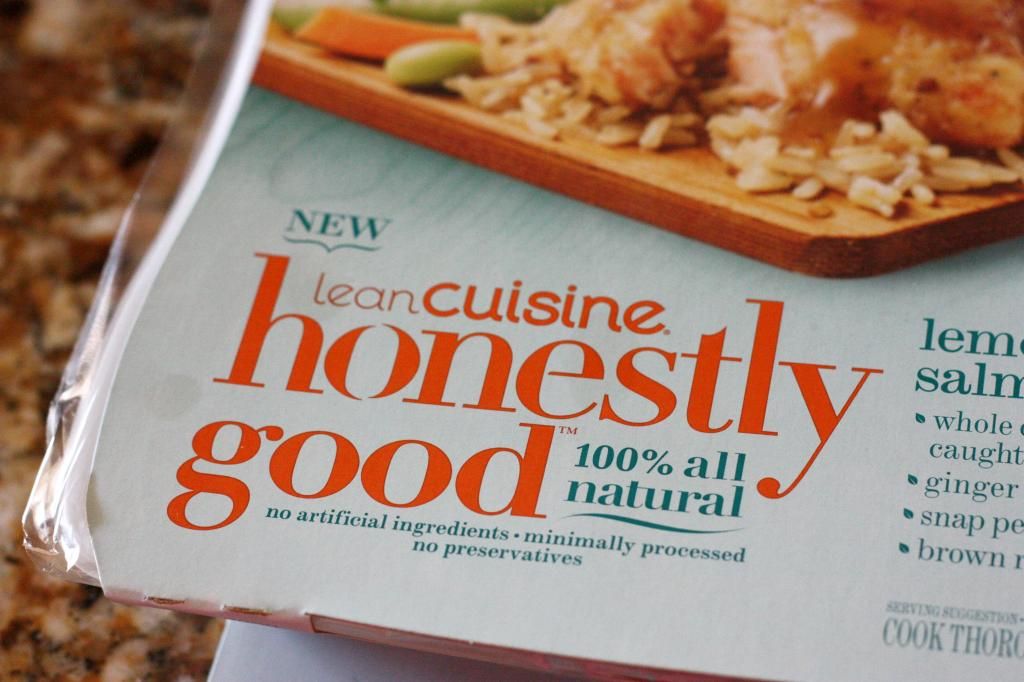 When I was out running errands at Target I picked up a few of these meals to have on hand through out the week. Some of their awesome flavors include; Honey Citrus Chicken, Lemongrass Salmon, Pineapple Black Pepper Beef, and Pomegranate Chicken.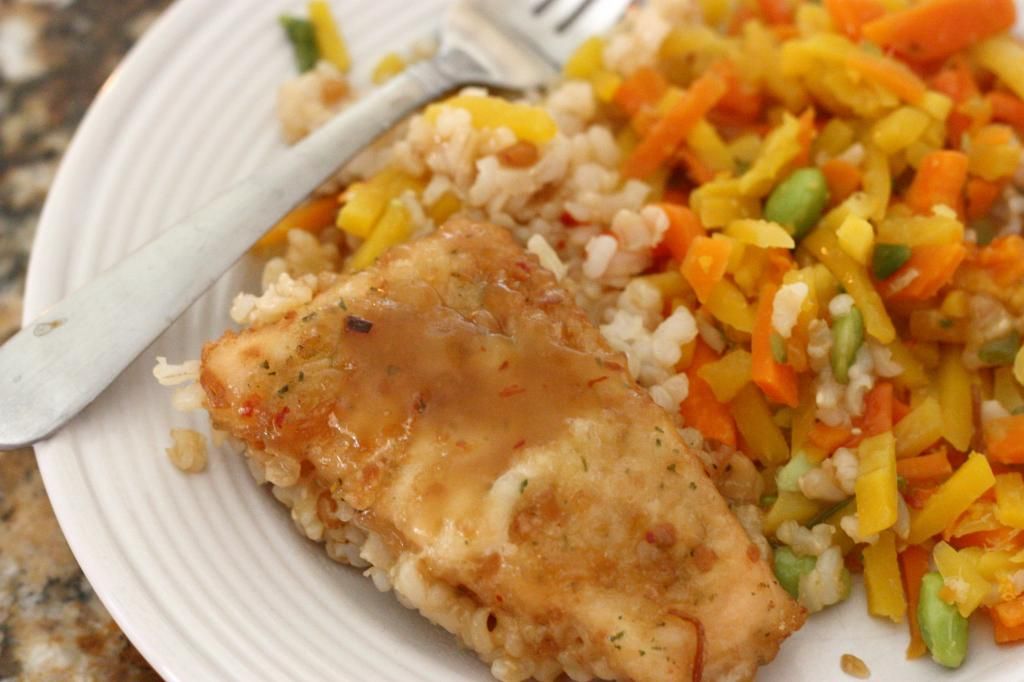 One of my favorites was the Lemongrass Salmon. It has brown rice, lots of veggies and one of my favorites, salmon. Coming in at 320 calories per meal this is a great option for lunch time.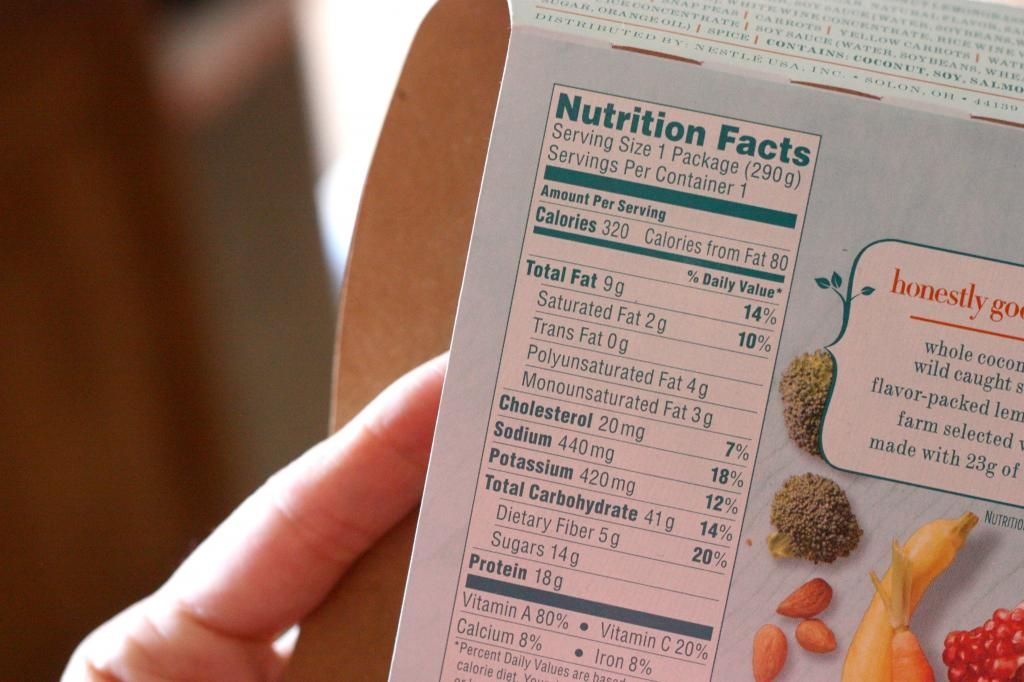 If you're looking for healthy options that taste good too, these are great options. I love having these types of meals on hand during the week for lunches, or when we have busy days when I need to grab something quick they are perfect!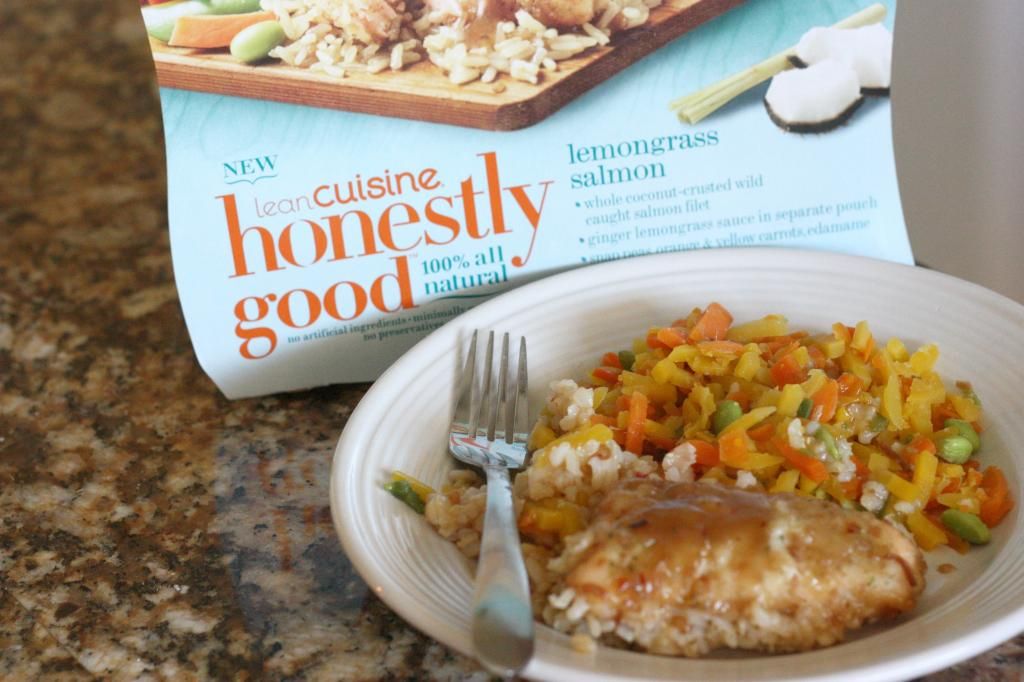 Have you tried these yet? What are your favorites? What are some of your healthy "go-to" options?