I love to cook, but I like things that are easy for dinner. I don't like to slave over a stove or use a ton of ingredients I don't know what they are or don't usually have on hand that's just annoying to me.
I digress.
I love Mexican food. Pretty much in any form. Enchiladas area easily a fave here. My mom made these growing up and they are one of my faves. For our birthdays each year we got to request what we wanted for dinner, mine was usually enchiladas and cheese cake.
This is my version of easy.
Here's what you need:
Half a Rotisserie chicken, shredded use the other half and make
this.
1 can black beans
1 can enchilada sauce
1 yellow onion
1 taco seasoning packet
Soft tortillas
16 oz shredded cheese
Here's what you do:
Chop up your onion. In a mixing bowl, mix together chicken, beans, and taco seasoning.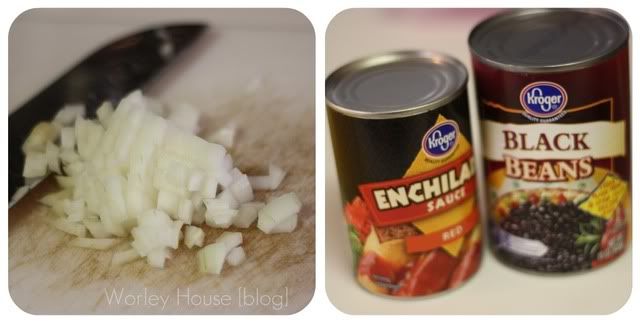 Use this mixture to fill as many tortillas as it allows. Usually 6-8. Top with sauce and cheese.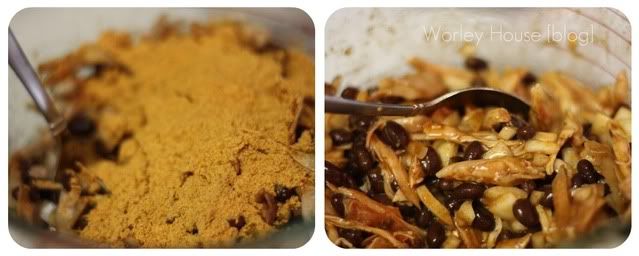 Bake at 350 degrees for 20-30 minutes till cheese is melted but not burned. Top with sour cream and salsa and ENJOY!!