Today
Lifestyle Crafts
is releasing their brand new
Possibilities Collection
of die cuts! I was excited to be lucky enough to receive some of these fantastic dies to try out for myself. With our anniversary coming up, I knew I wanted to make a card for the Hubby with my Letterpress and this new collection of dies.
I feel like over the last 4+ years of anniversaries, Valentines days, etc. I've seen and probably given Orion every card imaginable. I even saw some cards on the shelves at Target that I'd already given Orion. Well, and we can't have any repeats.
I really just wanted a simple card, that said exactly what I wanted it to. Here's where my Letterpress and the
new Possibilities dies
came in.
I started out by using some of the ink dye and making a letterpress design on three cards.
Next I choose one of the dies and coordinating scrap booking paper and cut three of the same shapes using the
Nesting Lace Squares.

I put some foam 3D squares on the back of each one. I wanted them to pop out on the card when I finished it.
Next, I used the same die and cut some of our wedding photos. I don't know if you're supposed to use photos or cut them with the Letterpress, but I did and it turned out well.

I also put 3D foam squares on the back of each of those three as well. Next it was time to assemble to entire card. I tapped the 3 embossed cards together so that they kinda stood up like a book. First, I wrote some simple phrases on the three yellow cards.
We have this thing where Orion will tell me he loves me, and I'll say I love you more back and then he'll say I love you the most! Yes, we're cheesy like that and it's our thing. It's exactly what I wanted the card to say.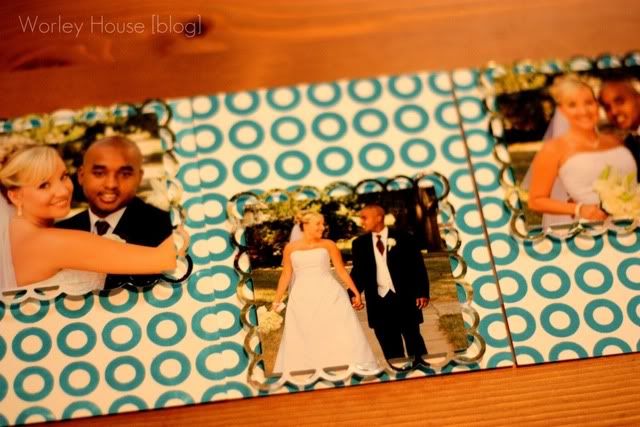 Here's what the finished card looked like when I gave it to him on our anniversary.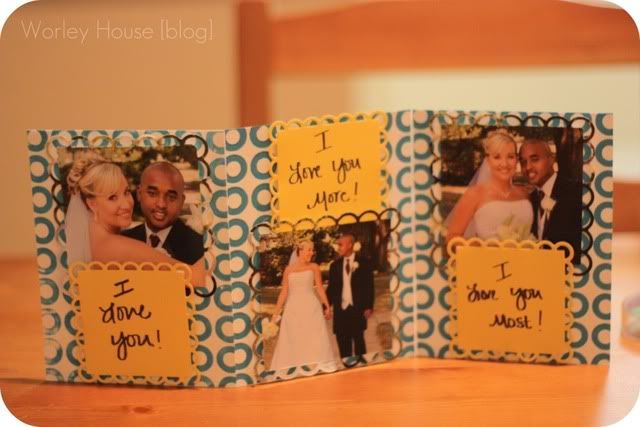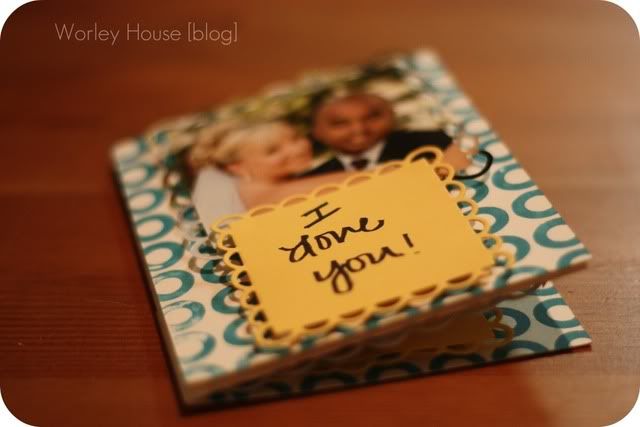 And that's not all the awesome people at
Lifestyle Crafts
are offering all Worley House readers a 20% off discount! Enter
WORLEYHOUSE
at check out and getting 20% off your entire purchase!
BIG thanks to Lifestyle Crafts for letting me be apart of this promotion! I can't wait to keep using it and come up with other projects!