I love these nights when the blogging community has a chance to meet up and connect. This time it was over some good shopping, yes please sign me up! There's a great group of Arizona bloggers right here, and it's always really fun seeing all these ladies.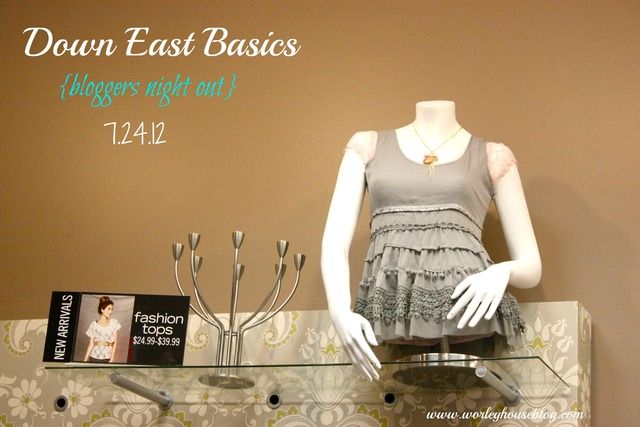 Down East Basics hosted a shopping night for us, and this time we got to bring a friend to join in on the shopping goodness. I brought my friend Erica, and we enjoyed a night kid free while our husbands watched the babes!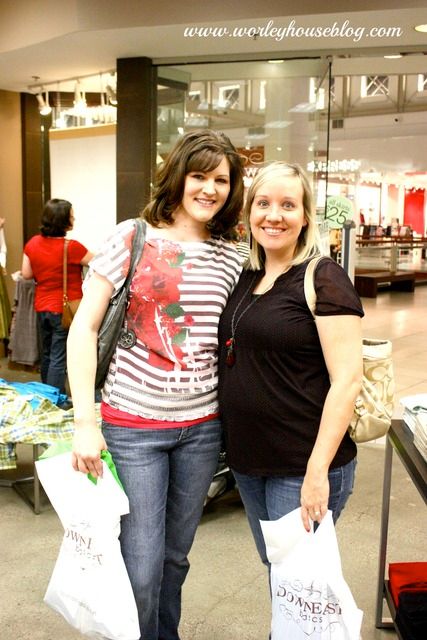 Down East is a brand that I really love wearing, I actually shop there quite a bit and having been working my Down East pieces into this ever changing preggo body and having quite a bit of luck with their clothing this pregnancy even though it's not maternity wear. Every time I wear something from their store I always get compliments, my Easter outfit was from Down East too!
I love all the girly prints, ruffles, accessories and skirts! I could probably go broke buying skirts and tops from this store. And, the thing I love most about this brand is how modest and cute everything is.
Couple of my fave AZ bloggers: Kimberly from
A Night Owl
& Destiny from
A Place for Us
! Check out their blogs they are some awesome ladies with lots of talent!