Hi Lovlies!
We're back from our trip North. Iowa greeted us Thursday with 72 degree temps which quickly put a smile on my face. It was short lived because the very next day it was 25 degrees! We had a great time in Iowa visiting family. Since we don't get back there as often as we'd like our time is spent entirely with family and the outside world seems to stop for a bit. Cell phones,
blogs
,
Facebook
and
Twitter
all take a break as we soak in and soak up time with our family.
I hope you all enjoyed the guest posts by
Beth
&
Alicia
! If you haven't checked them out scroll down to read what they were up to while I was out!
I hope you're President's Day is treating you well! Most of you are all probably enjoying a day off from work or a snow day today so today I thought I'd share with you two blogs I love by the same author.
I found Laci Davis via
this blog
, and instantly fell in love with her fresh, funky style and her fun loving personality. She's a Wife, Mother, Daughter and photographer based in Salt Lake City, Utah and she pretty much makes me wanna plan a vacation there just so I can have her shoot my little family.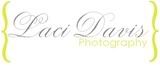 (click the link to see more)
She also has a personal blog that is filled with her unique style that is equally fun, something I could never pull off but I really love her vibrant fun style in her home and it exudes everything that she is which I think is a true testament to who she is. I really enjoy following along with Laci. Check out her personal blog to see more of her personality and who she is.

(click the link to see more)
Jump on over to her blog today and give her some love. I'm sure you're all looking for a little something to brighten up your President's Day, and if you're working today you'll really love this break from your work day!
Tah-tah everyone & Happy Monday!
link images via: Laci Davis