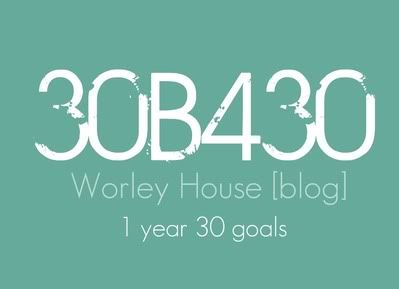 I don't read a lot of fiction, most of the books I read are either inspirational, self-help, cook books, or parenting/child related. But, Nicholas Sparks is one of my fave writers. When I do read fiction his books are the first that I gravitate towards.
So as a goal this year I wanted to finish off the last of his books that I hadn't read. Here's a list of the ones that we're on my reading list this year:
The Best of Me
Safe Haven
The Choice
At First Sight
True Believer
Three Weeks with my Brother
The Lucky One
This was the last book on my reading list and I finished it a couple months ago, just in time for the movie to come out on DVD. Books are always better than the movies, don't you think? But, it was fun to see the characters come to life and play out the story on screen.
#26 Crossed off my list. To see the full 30B430 list
click here.