I really love Christmas! I love just about everything about it, including decorating my home. It's about just the only holiday I really go all out on with decor. I would do different themes/colors in every room I think if I could. Someday I dream of having multiple trees in rooms decorated in different ways! So, naturally I was excited to get the opportunity to go shopping at Kmart in partnership with
Collective Bias!
Hubby, Ava and I put on our coats and headed out the door to check out all that Kmart had to offer for holiday decor. I was pleasantly surprised at all the wonderful decor items they had to offer at Kmart. And, we went at a really great time because a lot of the ornaments were 40% off already in addition to a really great price! We were able to get more for our money!
Wanna take a look at some of the awesome things we scooped up? Okay, sure I'll show you;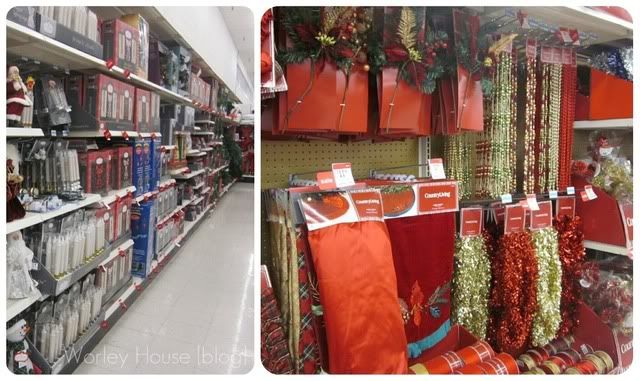 Aisles and Aisles of golden, red, green filled the store. When I start with holiday decor I'm always drawn to colors first. What are the colors we're using in our home? What colors could we use more of, and what ones can we accent with? Kmart didn't disappoint in this department either, they had a great selection of items in a wide range of colors.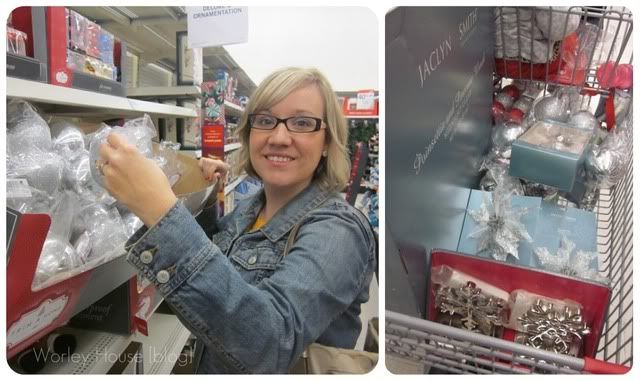 We found some great items in the holiday decor items; we found some ornament balls in various colors, some really fun ornament hanging options too. My favorite was the
Midnight Clear wreaths
we found with
matching garland.
You can see them here in the photo below! Those were our jumping off point for the rest of our decor items we choose.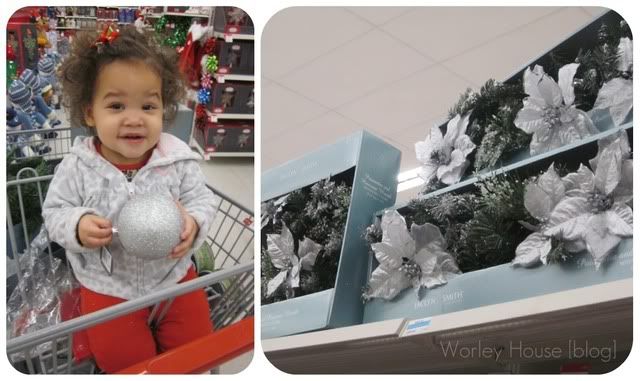 Even Ava got in on the holiday decor action. She was a great assistant holding various ornaments for us in the shopping cart.
Come back next week to see how we use all these items and more and incorporate them into our home for the holidays.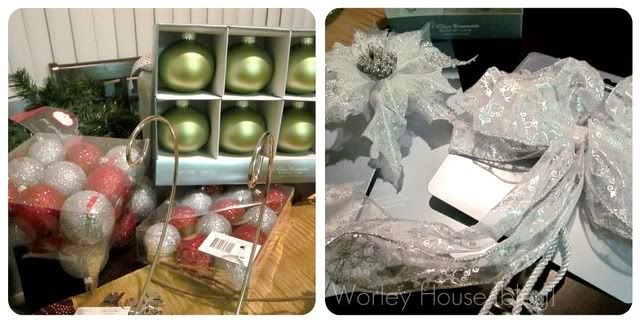 *****
This shop has been compensated as part of a social shopper insights study for
Collective Bias
. #CBias , All opinions & thoughts are 100% mine.