R
ecently, I read on
Jen's blog
a post about
her style icon.
I always enjoy taking a peek into people's lives via their blogs and what they share. It's always fun to see what inspires people in design, cooking, fashion, etc. So, it was really fun reading this post and seeing who inspires her and what type of fashion she loves and identifies with.
It inspired me to think about my own style inspiration. Who inspires me? When it comes to fashion I feel like I've evolved over time, I really love a lot of different things depending on my mood. I'm a girl who loves a good pair of heels and a dress to go with. I love casual days with jeans and a comfy shirt. And, I love my lounge pants and tried and true sweat shirts. Mostly, I love pieces that are classic and go with a lot of things that's what I buy the most. I love accessories and a good hand bag. I love things that are put together but look effortless.
My style icon; Reese Witherspoon.
She's a Mom, she's fashionable, she always looks classic and put together without trying to hard. I love her in dresses and heels but she always looks beautiful in even shorts and a t-shirt. Now, I know that she probably has a stylist for certain events that she attends, but my favorite pictures of her are in her everyday life where she's put "herself" together and picked out her own daily wardrobe. I love her hair too, it's one of my fave inspirations. Her make-up to always looks fresh, not to heavy or to much.
Take a look, here are some of my faves:
(out on the town, but effortless)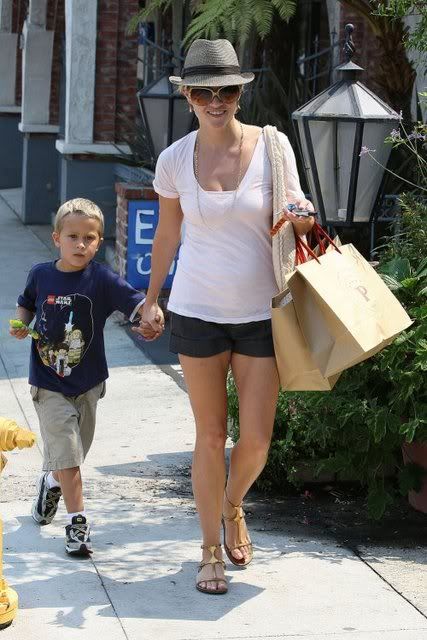 (picking the kids up from school)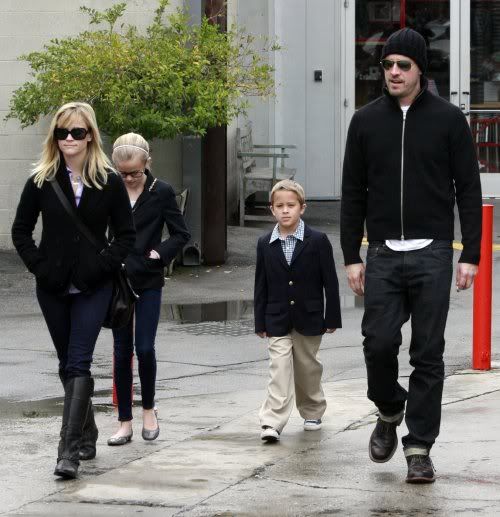 (casual day with the kiddos)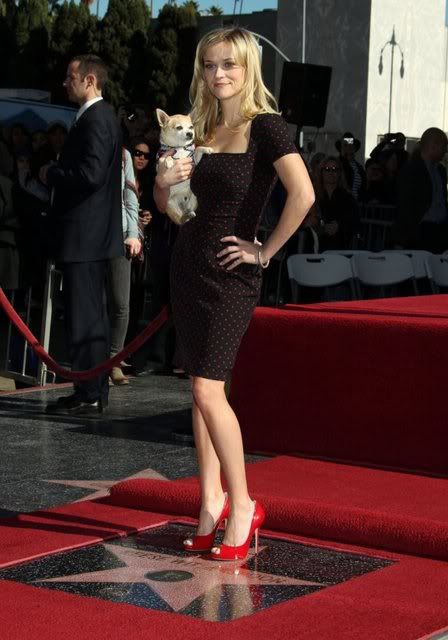 (totally cute while accepting an award)
(love this, and her daughter is totally a mini me, so cute!)
(so told you, mini me)
(I wish I looked this cute while shopping.)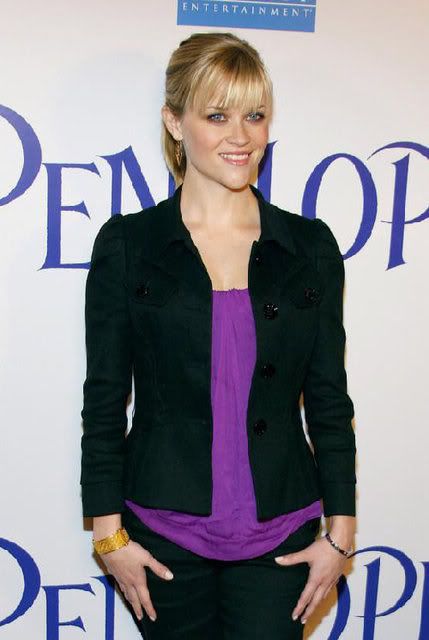 (one of my inspirations for cutting bangs, and now wanting blond hair again!)
So, I ask you....who is your style icon? What inspires you in fashion? Do you like to take risks? Or are you more classic?
Share.... I'd love to hear your thoughts!?!
images via: celebritybabyscoop.com