Remember those cabinet doors? Well, here's project #2 that I've made from the doors I saved. I decided to make a chalkboard out of one for our kitchen. I'm slowly redoing our kitchen in a shade of green, getting rid of old stuff as it wears out. I'm pretty happy with the way it's shaping up.
Okay, back to the chalkboard shall we........
Here's what I started with:
I cleaned them off, and primed them before painting them.
Next was the paint, I used the same paint that I did on my Simplify sign. Krylon's Celery.
Then I tapped along the edges and covered it with newspaper and began painting the inside where the chalkboard paint was going to go. I did about 5 coats of chalkboard paint and let it dry completely.
Here's the finished product: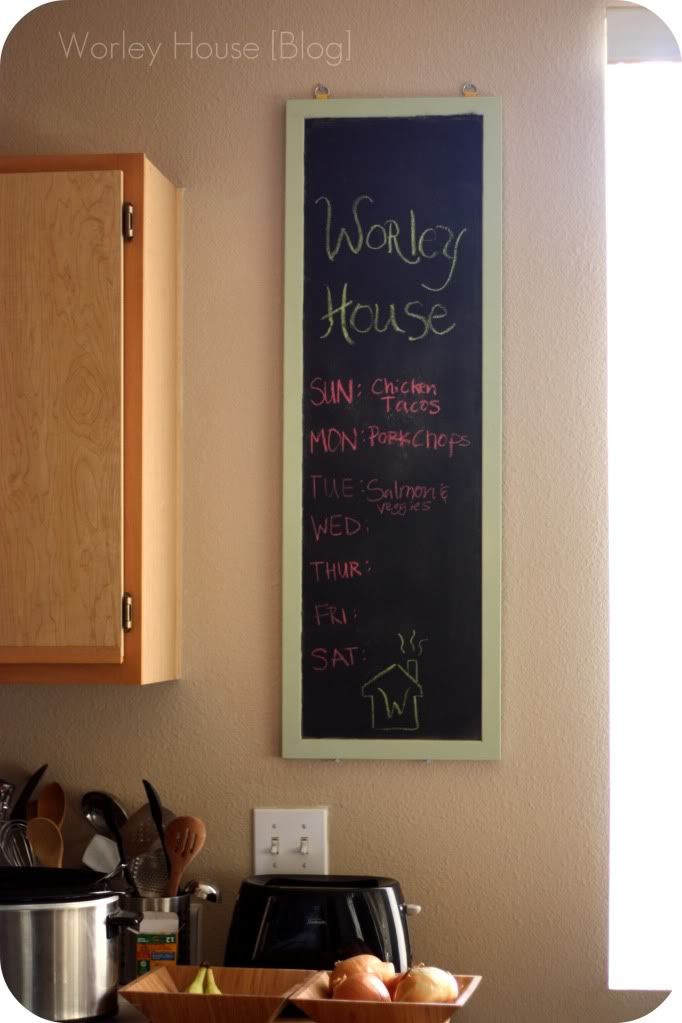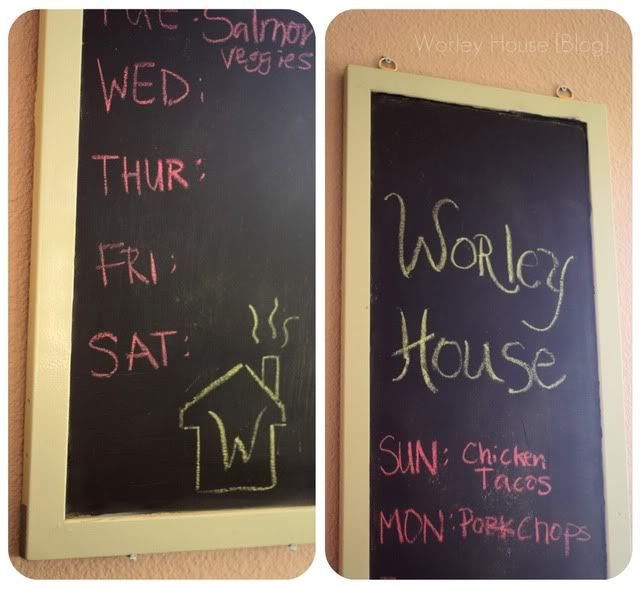 It turned out really nice, and now is a very fun space for us to write notes, the week's menu, and other fun things on.
Anyone else love chalkboard paint as much as I do?